Raj Ballabh Mishra | MLA Profile
RAMCHANDRAPUR CONSTITUENCY
Reservation Type:- General
Fourth Assembly (01/03/1967-23/01/1971)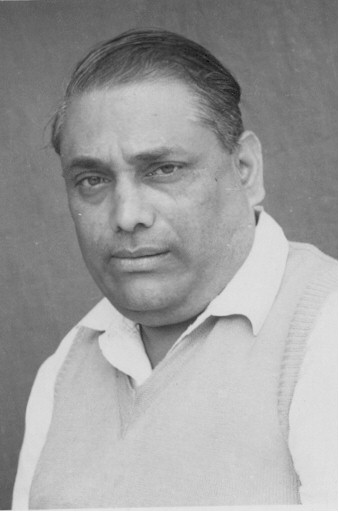 DATE OF BIRTH:11/05/2022
PARENT:Late Himadri Mishra
MARITAL STATUS:Married
SPOUSE'S NAME:Smt. Suryamani Devi
QUALIFICATION:Matric
HOBBY: Gardening
FAVOURITE PASTIME:Reading and Photography
SPECIAL INTEREST:Labour and employment Problems and agricultural developments.
LITERAL ACTIVITIES:Editor Ganatantra Weekly`. Member Board of Editors `Daily Ganatantra` and Editor-in-Chief `Daily Swarajya`.
PERNAMENT ADDRESS:
Vill./P.O.: Champua; Dist.: Keonjhar.
---
OTHER INFORMATION:
During student career joined the Prajamandal Movement 1931 and gave up studies. Became a Member of the Orissa and Chhatishgarh Regional Council. Organised Kosala Utkal Praja Parishad and became its Secretary 1948. This party merged with Ganatantra Parishad 1950 and was its Secretary Vice-President and President till the Parishad merged with Swatantra Party. At present Vice-President Swatantra Party Orissa Unit.

EXPIRED ON:21/05/2022
OBITUARY MADE IN THE HOUSE ON 01/06/2022

---
---
CONSTITUENCY AREA:Constituency information will be updated soon.
---
MLA News:Mla News will be updated soon.
Raj Ballabh Mishra History



1. Swatantra Party
4(th)
RAMCHANDRAPUR
2. Swatantra Party
3(th)
PATNA
3. All India Ganatantra Parishad
2(th)
CHAMPUA

---