4-member Farmers Commission constituted in Orissa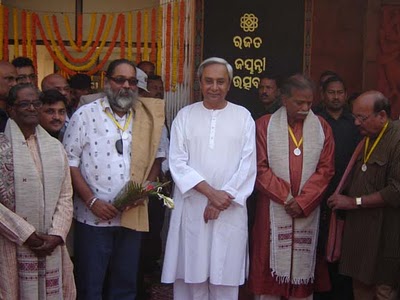 Orissa government has constituted a four-member state Farmers Commission, led by former Orissa Chief Secretary S M Patnaik, to review the current status of agriculture, its performance, strength and weakness in various agro-climatic zones.

The commission would also work out a comprehensive strategy for achieving equitable agriculture development of the state.

Agriculture Minister Damodar Rout told newspersons here today that the commission was asked to submit its report within six months.

The other three members of the commission were- soil scientist Niranjan Panda, Chairman of state Finance Commission Sundhakar Panda and OUAT vice-chancellor D P Ray.

Chief Minister Naveen Patnaik had announced to form the commission during the last winter session of the state Assembly after a number of farmers committed suicide following crop failure. The notification for the constitution was made on January two last.

The commission would analyse the factors responsible for low farm income and suggest measure to enhance income of the farmers, crop diversification, improved marketing, value addition and agro processing.

The government also asked the commission to recommend measures for stepping up investments
in agriculture and allied sector, besides promoting public-private partnership in agriculture enterprise, suggest measures for harnessing information technology in agriculture and for making farming knowledge-based.

Among other things, the commission would also examine the existing cropping pattern, suggest rational land use policy, evaluate development, testing and dissemination of improved agriculture technologies.