After Mittal rap, Naveen to review steel projects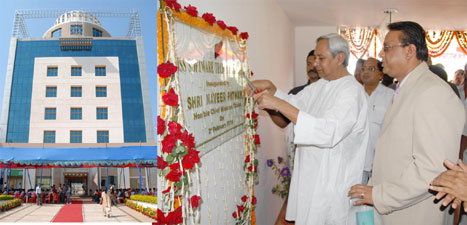 Rattled by steel baron LN Mittalís recent remark over the delay in putting up a steel plant in Orissa, chief minister Naveen Patnaik has decided to review the progress of all mega steel projects in the state on Friday.
Patnaik directed the state steel and mines department to find out the causes for the delay in implementation of steel projects.Mittal had expressed his displeasure over the delay in putting up the 12 million tonne ArcelorMittal steel project in Orissa. He said problems of land acquisition and the delay in getting mining leases were hurdles in implementing the project.In fact, Posco-India and ArcelorMittalís proposal to set up steel projects in Karnataka has shocked Orissa. Even though the two companies have said their Karnataka ventures are independent of the Orissa projects, the writing on the wall is clear.The state has signed as many as 49 MoUs in steel sectors lining up an investment of Rs 1.72 lakh crore. Meanwhile, 28 MoU companies have already gone into various stages of production.
However, 10 mega projects including Tata Steel, Posco-India and ArcelorMittal have not been able to take off. A stiff resistance by locals is delaying the land acquisition process. As a result, projects of ArcelorMittal, Posco-India, Tata Steel, Essar Steel Orissa, Bhusan Power & Steel, Jindal Steel & Power, Sterlite Iron and Steel Company, Uttam Galva and Welspun Power & Steel have been delayed by over three years.While Posco and Mittal are proposing to set up steel projects of 12 million tonne each, Tata Steel and Jindal Steel & Power Ltd are planning for 6 million tonne each. Welspun and Uttam Galva have proposed to set up steel projects of 3.3 million tonne capacity each. Sterlite, Essar and Bhusan are putting up project of 5 million tonne, 4 million tonne and 3 million tonne respectively.