Biju Janata Dal wins all three Orissa RS seats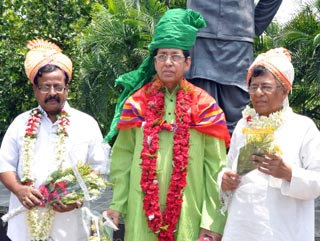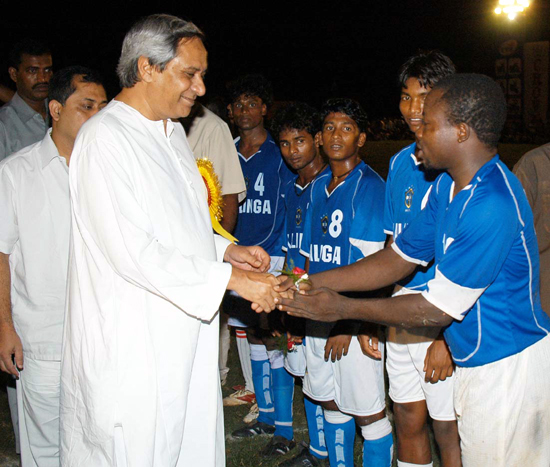 The ruling Biju Janata Dal (BJD) in Orissa won all the three Rajya Sabha seats from the state on Thursday amidst charges of horse-trading and kidnapping of MLAs.
While the first two BJD candidates - Pyari Mohan Mohapatra and Shashi Bhushan Behera -romped home easily on the strength of first preference votes, Baishnab Charan Parida, the third party candidate, scraped through in the second round when the second preference votes were exercised. The opposition-sponsored independent candidate, Tara Ranjan Patnaik could manage only 33 votes.
Of the total 147 MLAs in the assembly, three, including two from the Congress and one from the Bharatiya Janata Party, were absent. Two votes - one of the Congress and another of the Nationalist Congress Party - were declared invalid.
The NCP MLA, Nabin Nanda, courted controversy when the Congress alleged that he had violated the election rules by openly flaunting his ballot before the BJD polling agent.
The party lodged a complaint with the Chief Electoral Officer following which Nandas ballot was declared invalid. The NCP, which had extended support to the BJD, has four MLAs in the 147-member house.
The ballot of Congress MLA, Basudev Majhi, was also rejected following irregularities.
The party accused the ruling BJD of kidnapping its Lanjigarh MLA, Shibaji Majhi, while he was on his way to Bhubaneswar. His wife, Rupa Majhi, lodged an FIR in Lanjigarh on Thursday in connection with the kidnapping, which has become a talking point in political circles here.
But Congress faced acute embarrassment on account of the absence of its Rajgangpur MLA, Gregory Minz, who failed to turn up for the voting, sparking off speculation about horse trading. The leader of opposition, Bhupinder Singh, said stern action would be taken against the errant MLA.
The BJP, too, faced embarrassment when its Bonei MLA, Bhimsen Choudhary, who the party had earlier alleged had been kidnapped, came out with a statement denying the charge and saying that he had abstained from voting on his own. Every one has the right to exercise his conscience, said Choudhary in statement from his constituency. The BJP state vice-president, Ashok Sahu, warned of stern action against Choudhary.