Biometric card to be implemented in Orissa from November 1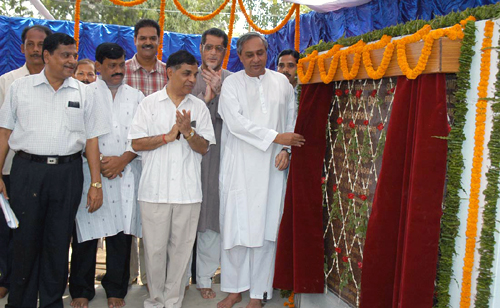 The Chief Minister Naveen Patnaik has reviewed in a high level meeting held in the Orissa Secretariat on Monday regarding supply of Bio-matric ration cards. The government has introduced Bio-matric ration card in Rayagada as a pilot project to supply mistake free ration cards to the BPL families in the state.

As per the information given to the Chief Minister that 1,92,000 families of Rayagada district have been supplied with Bio-matric ration cards and more 30,000 cards to be supplied before Ist November.

A data base has been prepared for the purpose. That Bio-matric card can be used in NREGS, Social pension, Health Service, Rural Development and Womens and Child Development projects. After Rayagada it will be extended to other KVK districts.

Among others Food Supply and Consumer Welfare Minister Sarada Prasad Naik, Chief Secretary Bijaya Patnaik, Additional Development Commissioner Rabi Narayan Senapati, Principal Secretary to the Chief Minister Aditya Prasad Padhi, Secretary of Food Supply and Consumer Welfare Ashok Meena and other high level officials were present.