Bring more area under irrigation: CM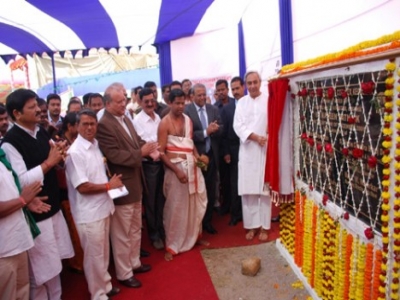 Chief Minister Naveen Patnaik today called upon pani panchayats to cover more area under irrigation.

Addressing the valedictory function of pani panchayat fortnight here, the Chief Minister said that the Government had set a target to extend irrigation facilities to 5.60 lakh hectares in the next five years.

Emphasising on formation of more pani panchayats, he said farmers should take up the responsibility of water management in irrigation.

The Chief Minister said his government is giving priority to agriculture and the new farm policy intends to assist the farmers in all possible ways, be it farm mechanisation or introduction of new methodology in farming.

District collectors have been instructed to ensure that farmers get minimum support price.

The Government has taken a series of measures to protect the interests of small and marginal farmers who have been encouraged to adopt farm pond scheme under the national rural employment guarantee programme (NREGS).

The Chief Minister said that 18,000 pani panchayats of the State had been given the task of irrigating more than 17 lakh hectares. The Government has decided to provide office buildings to those pani panchayats which have done better water management and work order worth Rs 3 lakh under NREGS.

He awarded 74 pani panchayats and 10 irrigation projects on the occasion for their outstanding performance.

Agriculture Minister Damodar Rout, Panchayati Raj Minister Prafulla Samal, Water Resources Secretary Suresh Mohapatra, Agriculture Secretary UP Singh and senior officers of these departments were present.