CM Meets Governor, speculation rife over cabinet expansion.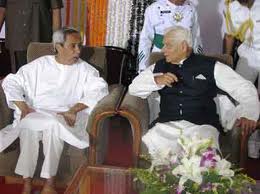 Naveen Pattanaik called on Governor Muralidhar Chandrakant Bhandare on yesterday evening. According to some sources, Governor has called CM to know details about the episode of kidnapping of the Malkangiri Collector R.Vineel Krishna. The meeting lasted for more than half an hour.

But speculation of ministry change is spreading in political circles after the meeting was over. Now there are two ministerial berths vacant in Naveenís cabinet.