CM asks secretaries to go to villages instead of functioning from state capital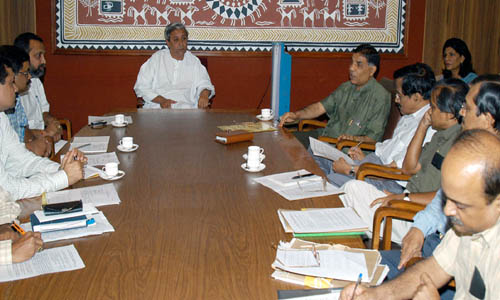 Orissa Chief Minister Naveen Patnaik asked various department secretaries to prepare five-year perspective plan for their respective departments and go to villages. Chief Minister Naveen Patnaik said this at a review meeting the progress of the directive issued by him.

Chief Minister directed Secretaries to pay surprise visits to various institutions of the villages to know facts regarding different programmes that are being implemented under developmental and welfare schemes. As per the directive, the secretaries were supposed to visit at least three times a month to their respective areas and submit report accordingly. The 30 districts in the state have been divided among the secretaries.
Patnaik further said that the problems of different districts were different. The Secretaries should enquire into these various problems and report to his Government time to time so that it would help in making plans and programmes, he added.

The objective of the government is to make people aware about the welfare programmes such as Rs 2 a kg rice scheme, Madhubabu Pension Yojana (pension for old and invalid), Gopabandhu Gramin Yojana (rural development scheme), employment mission.