CM flags off Ganesh Jena Everest expedition.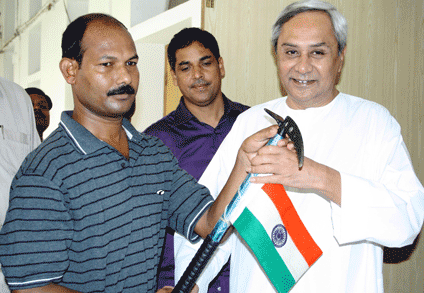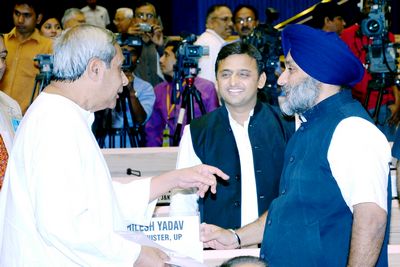 Naveen Patnaik flagged off the expedition of mountaineer Ganesh Chandra Jena from the premises of the Assembly on Wednesday.

The Chief Minister Sri Patnaik handed over a National Flag of India and a Ice Axe to Sri Jena and expected success of his effort. Jena informed that he is leaving Odisha for his mission on Thursday morning. All the dignitaries present there wished him a thumps up on behalf of the State and are hopeful of Jena winning laurels.

It is to mention here that Sri Jena is a resident of B. Sitapuram of Paralakhemundi under Gajapati district of Orissa. Earlier he has expedited Stock Kangra, Friendship, ladakhi, Setidar, Mamantak Kangri, Kedardang, and Soser Kangi etc seven Everests. Rakesh Tanwar of Haryana is his Coach of the event. Sri Jena left for New Delhi.