CM inaugurates RN Singhdeo centenary fest.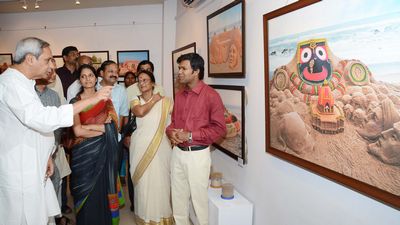 Former chief minister Rajendra Narayan Singh Deo was fondly remembered at a function marking his 99th birthday here on Thursday.

Erstwhile Maharaja of Patna in Balangir, Singh Deo was known as a top administrator and benevolent ruler, recalled a book on him released by chief minister Naveen Patnaik. Patnaik also inaugurated a year-long programme of centenary celebrations of Singhdeo.

The late leaderís son and planning & coordination minister A U Singhdeo, grandsons Kalikesh Narayan Singhdeo (MP), Manmath Narayan Singhdeo and Arkesh Narayan Singhdeo and other family members were present on the occasion. Another grandson of RN Singh Deo and Leader of BJP Legislature Party K V Singhdeo also joined the celebration.

Rajendra Narayan was a modern mind unfettered by nationalities, religion and faiths, an internationalist who looked much beyond his frontiers, said Ainthu Sahu, one of his ardent supporters.

The book on RN Singhdeo was of pictorial excellence, complied by author BK Singhdeo. Rare photos of the Maharaja and speeches delivered by him in Parliament have found place in the book. The state governmentís I≺ department organised the state-level ceremony.

I≺ minister Prafulla Samal and former minister Ainthu Sahu paid glowing tributes to Singhdeo. A number of other ministers, MLAs and I≺ director BP Mohanty were present on the occasion.