CM launches Climate Change Action Plan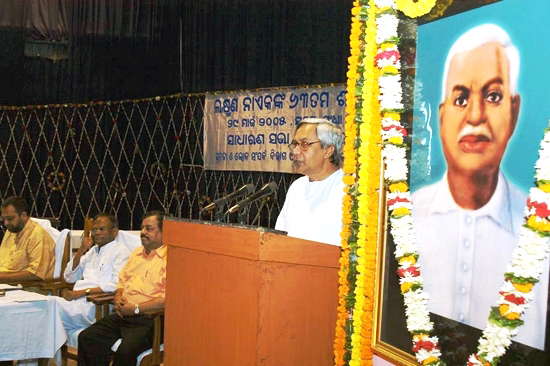 Orissa Chief Minister Naveen Patnaik today launched the draft of Orissa Climate Change Action Plan(CCAP) on the World Environment Day for its public review.

Orissa is the first state in the country to formulate the CCAP which envisages an outlay of Rs 17,000 crore in 11 key sectors over the next five years to move it towards a carbon-conscious and climate resilient state.

The action plan, Mr Patnaik said, would facilitate mobilisation of additional resources to implement the plan.

Under this plan, a climate change agency was proposed to be put in place to oversee the progress and liaise with the Union government, external funding agencies and different sectors for smooth implementation of the action plan, he said.

The Chief Minister said the world's leading climate scientists agreed that human actions have been accelerating the climate change.

The impact of climate change could disrupt fragile life-sustaining ecological system, lead to rising temperature, rising sea level, extreme weather events that could seriously threaten the state's infrastructure, economy, health and ecosystems.

He said without proper long-term strategy, climate change might undermine the development efforts, adversely affect livelihood of people and environment in which they live and work and their personal health and welfare.

Mr Patnaik said the World Environment Day-2010 was being celebrated with the theme ''Bio-diversity: Connecting with Nature'' which focuses on the current and potential loss of bio-diversity and its serious implications on sustainable growth.

Orissa, rich in biological diversity, has taken a number of steps to protect its biodiversity.

Considering the state's significant expertise in wetland management and restoration, the Union Environment and Forest ministry, Mr Patnaik said, has decided to set up a National Wetlands and Coastal Ecosystem Research and Training Center at Bhubaneswar, which would serve as a centre of excellence for capacity building and research in wetland management for the country and South Asia.

Orissa is one amongst the few states in the country to formulate a ''State Biodiversity Strategy Action Plan'' and constituted the state biodiversity board in compliance to the Biological Diversity Act,2001 for effective conservation
of biodiversity, he said.

This apart, the Chief Minister said a World Bank-assisted Integrated Coastal Zone Management Project would be implemented in the state from this year to promote sustainable management of coastal areas on a long term basis to balance the environmental, economic, social and cultural issues and address the livelihood needs of local communities.

The Chief Minister gave away Prakruti Mitra award to 211 people on the occasion. He also awarded ten children who have excelled in various competitions organised on the occasion.