CM meets Union Power Minister Sushil Kumar Sindhe, demands to speed up rural electrification plan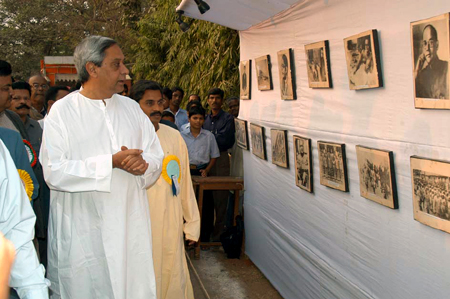 In the meeting with Sushil Kumar Sindhe, Union Minister for Power at New Delhi held on 22nd April Chief Minister Naveen Patnaik discussed various issues of concern facing the state in power sector.

The Chief Minister informed the Union Minister that Orissa was the first state in the country to undertake critical reforms in the power sector and yet it is experiencing severe shortage in power supply and delays in the execution of works by the Central Public Sector Undertakings (CPSUs) . This is adversely affecting the rural electrification programmes and industrialisation process in the state.

The Chief Minister stated that instead of rewarding Orissa for its signal contribution to power sector reforms., the ongoing Central Programme. (RAPDRP) has on the country. But Orissa into a disadvantageous position. He informed the Union Minister that the state has some serious concern about performance of CPSUs including NTPC Ltd, NHPC Ltd and Power Grid Corporation of India Ltd in implementing Rajiv Gandhi Gramin Vidyutkaran Youna, considered critical to energise and develop rural Orissa.