CM orders districts collectors to expedite rural electrification programmes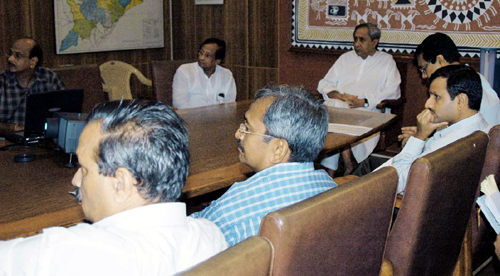 The Chief Minister Naveen Patnaik has reviewed the progress of Biju Gram Jyoti Programme on Monday at the Orissa Secretariat through Video Conferencing. The Chief Minister has instructed to expedite the electrification of the BPL families and Lift Irrigation Points. The Chief Minister had instructed on 21st May through Video Conferencing to complete the works of 2007-08 and 2008-09 by 31st May but it has not been completed in any district.

The package works for the year 2009-10 has not been started except in Balssore, Dhenkanal, Gajapati, Kalahandi, Puri, Kendrapara districts. In view of the interest of the poors and farmers, the Chief Minister instructed to give stress on the matter. The Chief Minister also instructed the Collectors to immediately start the works of Biju Urban Electrification Project.(Biju Saharanchal Bidutkaran Yojana).

The Chief Minister has instructed the Energy Secretary to intimate the position of two projects after reviewing in every week. The Chief Minister has also instructed the Collectors to black listed the Contractors, who are intentionally neglecting in implementation of the above two projects.

Among others Energy Minister Atanu Sabyasachi Naik, principal Secretary to the Chief Minister Aditya Prasad Padhi, Energy Secretary Pradip Jena, and other high level officials of Energy department were present.