CM reviews electrification schemes; all household to be electrified by March 2012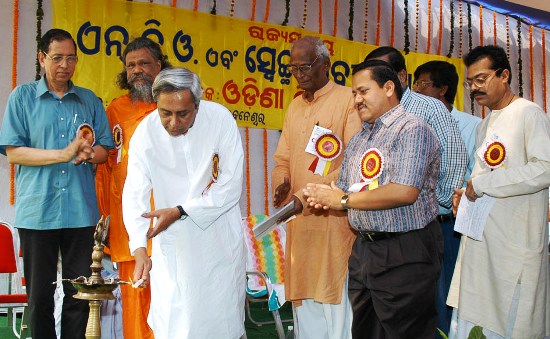 Orissa Chief Minister Naveen Patnaik on Friday reviews electrification schemes in state. Patnaik reviews progress of programmes under the Biju Gram Jyoti Yojana and the Rajiv Gandhi Rural Electrification Scheme (RGRES) through video conferencing.

Chief Minister Naveen Patnaik on Friday announced that all the households in the State would be given electricity connections by March 2012. He directed all District Collectors to expedite electrification works so as to reach the target by the stipulated time. He also asked them to make a list of villages and hamlets which would be given connections in the current financial year.

Patnaik said electricity connection now is an essential need of all the households. Concerned over the tardy progress under Biju Gram Jyoti Yojana, he told the Collectors to provide connections to all the targeted 10,000 hamlets in each of which 100 people are leaving by May 31. Till today 8,500 hamlets have been connected with electricity under this Yojana. Besides, Patnaik told the Collectors to give connections to the pump sets and lift irrigation points.

Similarly, the Chief Minister directed Collectors to review progress of works under RGRES in every 15 days. Patnaik also emphasised on electrification of hamlets, slums and wards of cities under Biju Urban Electrification Programme.

Energy Minister Atanu Sabyasachi Nayak, Chief Secretary Tarun Kanti Mishra, Principal Secretary to Chief Minister Bijay Kumar Patnaik, Energy Secretary Pradip Jena were present in the conference.