CM reviews on the management of the Nirman Academy.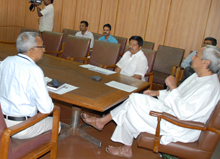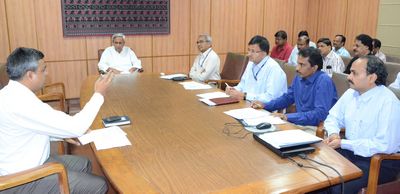 Naveen Patnaik on Friday reviewed on the management of the Nirman Academy. As per the decision of the meeting the name of the academy will be as Odisha Nirman Academy.

The management of the Academy will be constituted under the Chairmanship of the Chief Minister. Secretaries of different engineering departments, Development Authorities and Directors of technical organizations will be included in the management . Experienced Training institutes will impart training on the construction. Expression of Interest will be called during the month of April .

In the first phase training will be imparted to Mansion, Water line and plumbing, carpentry, welding electrician ,general computer designing . Chief Secretary Bijaya Kumar Patnaik, Development Commissioner R.N.Senapaty, Industries Secretary T.Ramachandru and Works Secretary Subhendu ray were present.