CM reviews progress of irrigation projects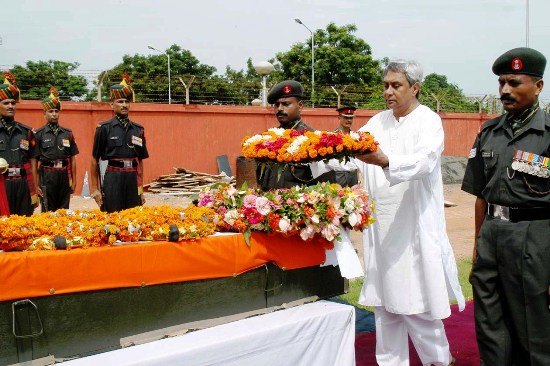 The Chief Minister Naveen Patnaik has reviewed the progress of Inter state Irrigation Project and Subarnarekha Multipurpose Irrigation Project in the Orissa Secretariat on Friday.

As per the review it is understood that the construction of Subarnarekha Irrigation Project in an expenditure of Rs 4099.93 crores will be completed by June 2013. By this Irrigation Project, about more than one lakh hector cultivable land of Mayurbhanj and Balasore districtwill be irrigated .To speed up the construction of the project meeting among the officers of Orissa and Jharkhand is being done in regular interval.

Similarly the construction of Subarnarekha main canal, Betanati branch canal and Jambhira left canal work by IBP assistance has been completed and lining work under progress .

The Chief Minister instructed to speed up the works of Subarnarekha Irrigation Project. The farmers of Sarakana,Bangiriposji,Kuliana,Baripada,Samakhunta,Badasahi,Betanati,Suliapada,Jorada,Rasagovindapur Block of Mayurbhanj district and farmers of Basta, Jaleswar, Remuna, and Balasore Block of Balasore district will be benefitted by the project.

Among others Principal Secretary to the Chief Minister Aditya Prasad Padhi, Secretary of Water Resources department and other high level officials were present.