Centre assures Orissa to provide more Central forces to speed up anti-Maoist operations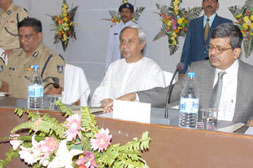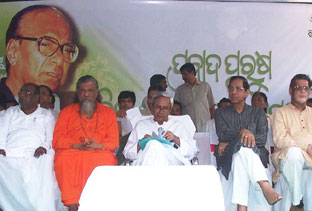 Orissa Chief Minister Naveen Patnaik said Union Home Minister Chidambaram had assured five more battalions of Central forces and two choppers for anti-Maoist operations in the State. He said this after arrives at Bhubaneswar after attending the meeting at Raipur of Chattisgarh on Friday.

On this meeting Orissa, Chattisgarh and Maharastra on Friday agreed to speedup the process to tackle the Maoist activities. Chief Ministers of these states agreed at meeting convened by Union Home Minister P Chidambaram which held at Raipur of Chattisgarh.

Besides, Orissa chief minister Naveen Patnaik, Chattisgarh chief minister Dr Raman Singh and Home Minister of Maharastra, R. R Patil attended the meeting at Raipur. Senior police officials of the Naxal-infested states and para-military forces engaged in the operation were also present to chalk out a 'blue print' of the operation.