Chief Minister Naveen Patnaik inaugurates State's 1st Software Tech Park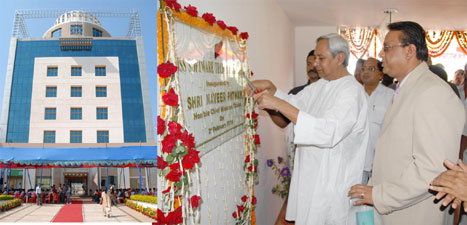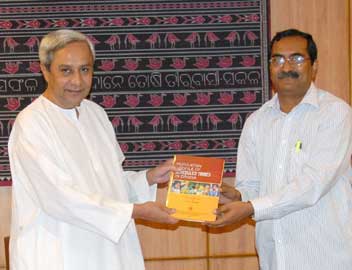 The Chief Minister Naveen Patnaik has inaugurated the JSS Software Technology Park, the first private Software Technology Park in the State on Tuesday.Inaugurating the Software Technology Park the Chief Minister expressed that the Government has taken decisions for application of IT in important Government services with a view to enhance transparency, accountability, efficiency with which such services are delivered to the citizens of the State with a focus on the rural and under-privileged masses.Our E-procurement, E-registration (Project DHARANI), integrated grievance redressed system have been immensely successful. These e-projects have earned accolades from other states, many of whom have also come forward to study and replicate the same in their States.
The Chief Minister expressed his pleasure to see the overall ambience of the IT Park equipped with international standard infrastructure and facilities which can be customized and put to use in the least possible time for effective use by small and medium enterprise IT units.The Chief Minister congratulates the promoters of this project for establishing this private software park in Bhubaneswar. Besides offering ready to move-in built up space for IT and ITES units, it will also provide incubation facilities for start-ups at affordable rates. This will not only create new job opportunities, but also give a boost to the export of software and IT services the State.A good number of e-Governance applications covering land reforms, treasury, transport, panchayati raj, public distribution system, police and jails, mass education and higher education have been put in place. Each Department has been asked to identify areas and process bottlenecks which could be effectively addressed through use of Information and Communication Technology. I would like to mention about important e-Governance initiative of the Government, namely the "Orissa Secretariat Workflow Automation System" which envisages less paper and more efficient environment through re-engineering of the workflow and process in the State Secretariat.Further the Chief Minister said My Government gives priority to entrepreneurship development as it is an aspect which can successfully challenge the problem of unemployment. IT is a significant sector that can attract a large number of young and talented youth towards entrepreneurship. My Government is creating Self Employment opportunity by imparting skills to unemployed rural and urban youth across the State in diverse disciplines. The Government also encourages development of world class infrastructure and facilities including software and hardware parks under the Public and Private Partnership mode.The Chief Minister urge young entrepreneurs to explore areas like assembly and manufacture of electronics hardware and accessories for the global market in this converging era of information, communication and entertainment. We can leverage our great talent pool, cost effective infrastructure and facilities, congenial industrial environment, investor friendly policy framework and the brand equity in the software sector to capitalize on untapped and emerging global opportunities. Among others Legislature Bhagirathi Badajena, JSS group Chairman Bijaya Sahoo, CMD of IDCO Priya Brata Patnaik and Secretary of IT department P.K.Mohapatra were present.