Chief Minister Naveen Patnaik lays foundation of seven projects in Ganjam district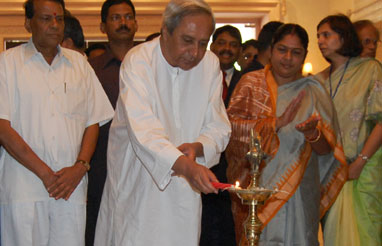 Chief Minister Naveen Patnaik laid foundation of seven projects, including a bridge over Bahuda river, and inaugurated two others in Ganjam district on Friday. Around 20,000 people of 33 villages under Chikiti, Patrapur and Digapahandi blocks will be benefitted by the proposed bridge, which was a long-standing demand of the residents, local MLA Usha Devi said.

The major projects included 9-km long Surangi-Khariaguda road and Rs 6.03 crore Bahuda bridge at K.Nuagaon under Chikiti Assembly constituency.These projects would be implemented under the Rural Infrastructure Fund (IRDF) of NABARD.The Chief Minister also laid the foundation of the improvement of the Poichandia irrigation project and road in Chikiti.