Chief Minister asks collectors to submit report on drought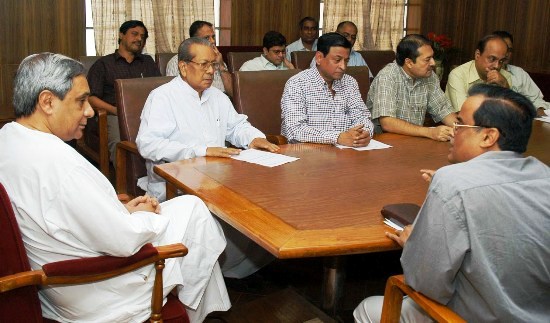 Out of total 314 blocks of the state ,about 106 blocks are facing a drought-like situation due to inadequate rainfall. The government has directed all the district collectors to submit reports on crop loss within 15 dayson the basis of eye estimation.

The Chief Minister Naveen Patnaik has reviewed in the Orissa Secretariat on Wednesday on the drought situation in the state. After the review meeting, the Chief Minister told the mediapersons that the district Collectors will report the drought situation in their respective districts within 15 days. The Chief Minister advised the water resources department to launch a special drive to strengthen irrigation points besides constructing cross bundhs on rivers for irrigation.

The estimate of crop loss would be carried out by officials of revenue and disaster management department. The state government had identified 26 blocks in 11 districts as "severely hit", paddy cultivation in 80 others had been partially affected due to inadequate rainfall. Out of total 39 lakh Hecter land 1 lakh 60thousand hecter land has been affected by the inadequate rainfall .

The Chief Minister also issued direction to the Agriculture and Water Resources department to take steps for survival of existing kharif crops in drought-hit districts. The severely-hit 26 blocks are located in Balasore, Mayurbhanj, Bhadrak, Keonjhar, Kendrapara, Jagatsinghpur, Sambalpur, Sundargarh, Jharsuguda, Jajpur and Angul districts. Paddy cultivation in Mayurbhanj district was badly hit in 27,561 hectare. The Chief Minister also directed the Agriculture department to ensure that farmers received adequate seeds and fertilizer for the pre-rabi crop.