Each village to be electrified by 2012 says CM.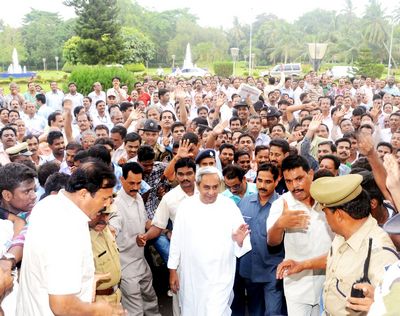 Chief minister Naveen Patnaik on Monday said that no village will be in dark and every village of the state will be electrified by the end of 2012 as various schemes have been taken up.

Stating this while inaugurating a 132/33 KV grid sub-station at Basta in the district, he listed out several welfare measures undertaken by the state government for uplift of the poor, distress and underprivileged and strengthening and empowering of the women folk.

Energy minister Atanu Sabyasachi Nayak, industries minister Raghunath Mohanty and all BJD MLAs of the district were present at the meeting. The grid substation, set up with an estimated cost of Rs 12.40 crore, would reportedly benefit Basta town, Rajghat, Konark Paper, Baliapal, Kasipada and Jamsuli.

Besides mitigating the low voltage menace, it would also cater to the rapid load growth and promote commercial and tourism activities in the area as well as provide better infrastructure for the rapid socio-economic growth, it was informed.

The laying of foundation stone for the expansion of road from NH-60 to FM Golai, pipe water supply scheme at Remuna and inauguration of Remuna tehsil office were also done by the chief minister during his day-long visit to the district.