Naveen Patnaik inaugurates City-Bus service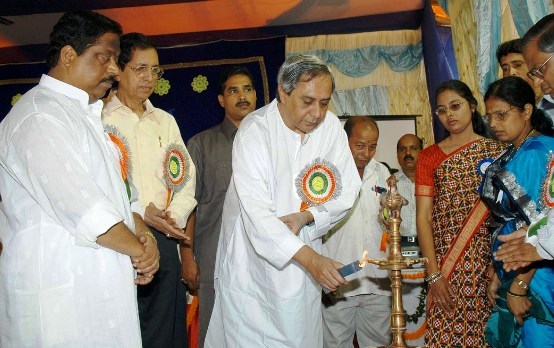 Orissa Chief Minister Naveen Patnaik formally launches city-bus services at Kalinga Stadium here on Sunday. Now the capital city is in line with the metros for efficient city bus service.

As scheduled, 25 buses under the banner Bhubaneswar Puri Transport Services Limited (BPTSL) ply on two routes in the city. The two routes include one from Airport to Nandankanan and another from VSS Nagar to Dumduma.

Today no fare would be charged from passengers. As decided, the buses would halt for five minutes in main stoppages of the route. While Nandankanan to Airport route would have main stoppages at Jaydev Vihar, 120 Battalion, the VSS Nagar to Dumduma would have Vani Vihar, Master Canteen, Raj Mahal, Pokhariput, Jagamara and Khandagiri as main stoppages.

Similarly, in the second phase, new town bus service would be launched on four other routes in the city.

The fares range from Rs 2 to Rs 30. As many as 28 drivers have been appointed in the first phase.

An MoU was signed earlier between Bhubaneswar-Puri Road Transport Service Limited (BPTSL) and Dream Team-Sahara (DTS) for operationalising bus services in Bhubaneswar and Puri.

A total of 100 buses would be pressed into service in Bhubaneswar and 25 town buses would operate in Puri under the Jawaharlal Nehru National Urban Renewal Mission. The project city bus services have been initiated under the PPP (Public-Private Partnership) mode between BPTSL and DTS. The Centre will bear 80 per cent of the cost of buses while the remaining 20 per cent is being borne by the state government.