Naveen Patnaik inaugurates modernized Sub Jail at Panchughanta.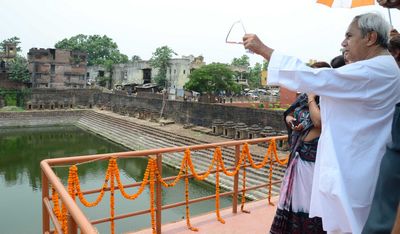 Naveen Patnaik on Friday has inaugurated a modernized Sub Jail at Panchughanta , which has been constructed in an expenditure of Rs 2.6 crore.

The Chief Minister expressed that the inmates of Jaleswar Sub Hails will be shifted to this new Sub Jail within seven days. The newly constructed Sub Jail will be provided with Solar Power system to manage during the power cut

Industries Minister Raghunath Mohanty, Higher Education Minister Debiprasad Mishra, MLA Ananta Das,Debiprasana Chand, Collector Dr Akhil Behari Hota, SP Rajesh Kumar, Tahasildar Bijayini Biswal, BDO Ramachandra Palta, Block Chairman Sukumar Ghosh, Jail IG Pranabindu Acharya, and other officers of jails were present.