Naveen Patnaik inaugurates online payment of vehicle tax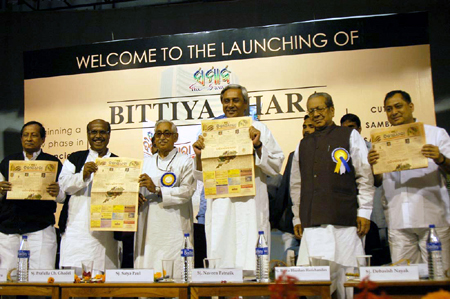 People in Orissa need not have to run to the Regional Transport Office (RTO) and stand in long queues to pay their motor vehicle tax or to apply for a license or to apply for the permit of their commercial vehicles. They can apply for these facilities online from Wednesday on wards.

Orissa on Wednesday became the first state in the country to stimultaneously introduce online services for three separate facilities ,like online payment of tax and fee ,Web-based application system for Learner License and any where anytime application and issuance of vehicle permits. Chief Minister Naveen Patnaik on Wednesday inaugurated e-DISHA [Transport Online System] by clicking the mouse in a simple ceremony here.. e-DISHA is unique as it is ever online system in the country that not only allows the user to pay the fee and motor vehicle tax at convenience of sitting at home through a simple web application but also to verify past payment of vehicle and evaluate the current tax payment . for providing such online service , the Commerce and Transport Department Govt .of Orissa has entrusted Delhi based Smart Chip Ltd to develop , deploy and maintain a specialized web based portal .

The entire payment application has been integrated with state Bank of India for collection of fees and motor vehicle taxes. The application need to have a State Bank of India Account with net Banking facilities and avail the online service of Transport Department at ease ,right at the click of the mouse. In fact ,since 2006 the Department has successfully been implementing the Private Public Partnership (PPP)model in transport sector through their partner ,Smart Chip Limited for such e-Goverence initiative like A]- Smart Card based Driving License ,B]-Smart Card based Vehicle Registration, C]-Computerization of motor vehicle fees and Tax collection and D]-Computerization of Permit Issuance and Management system.

Among others Transport Minister Sanjib Kumar Sahoo, Transport Secretary Satyabrata Sahoo, Chief General Manager of the State Bank of India Narasingha Rao were present.