Naveen Patnaik lays the foundation stone for modern bus terminus at Baramunda.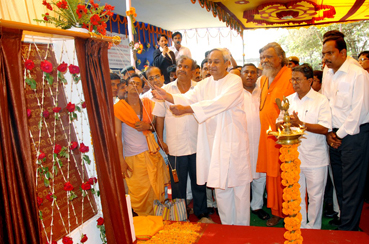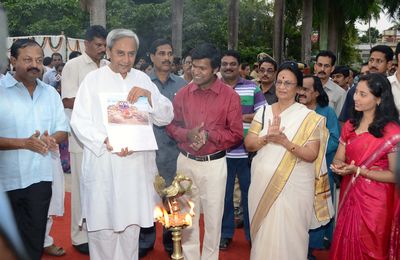 Mr. Naveen Patnaik laid the foundation stone for the construction of a "world-class" modern bus terminus at Baramunda in the capital city of Bhubaneswar today.

The terminus will be constructed over a land of 14.43 acres by Bhubaneswar -based ARSS Infrastructure Projects Limited (ARSS) , the country's leading infrastructure developer with an investment Rs 105 crores. The project will be completed within a span of two years.

On March 16, ARSS Infrastructure Projects Ltd. had signed the concession agreement with the Odisha government to develop the Baramunda bus terminus in the capital city. The state-of-the-art bus terminus will have all modern facilities like air conditioned waiting hall, retiring rooms for transporters, e-ticketing system, kiosks, food courts, cloak rooms, adequate boarding bays, alighting bays, idle parking bays etc. with complete land-scaping all around the facilities.

As per the agreement, ARSS will also build a commercial complex in 40 percent of the allotted land on a 90 year lease basis. The commercial complex will be built over a period of five years. It includes malls, multiplex, corporate offices, budget hotels and incidental residential complexes.

"This will be a world-class bus terminus with all modern facilities and adequate safety arrangements,", said the Chief Minister Mr. Naveen Patnaik. As per the agreement, for developing the commercial complex, ARSS will pay an upfront licence fees of 56 crores with a 15 percent hike every third year. The project has being taken up on the Public Private Partnership (PPP) mode.

Commenting on the agreement, Mr. Subash Agarwal, Chairman, ARSS Infrastructure Projects Ltd., said, "We welcome the opportunity to jointly undertake the construction of a modern bus terminal at Baramunda through the PPP mode. This is in line with our plan to expand our span of operations and we hope to work on more infrastructure projects in the coming months."

Odisha Commerce and Transport minister Mr. Sanjeeb Sahoo, Odisha Housing & Urban Development minister Mr. Badrinarayan Patra, Bhubaneswar Lok Sabha member Mr. Prasanna Patsani, BJD legislators Mr. Ashok Chandra Panda, Mr. Bijaya Kumar Mohanty, Mr.Bhagirathi Badajena, Mr. Raghunath Sahoo and BMC Mayor Mr. Ananta Narayan Jena were present to grace the ceremony among other dignitaries and senior officials.