Naveen calls for a sustainable management for coastal zone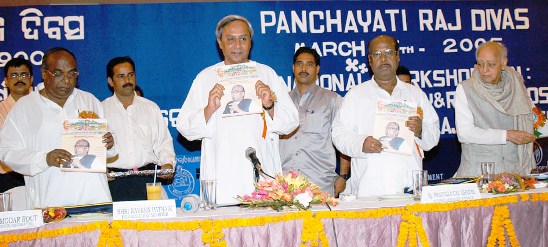 Orissa Chief Minister Naveen Patnaik today underscored the need for a paradigm shift from the present sectoral management of the coastal resources of the state to a comprehensive, integrated framework for better governance and management.

Inaugurating a workshop on Integrated Coastal Zone Management (ICZM) Project here, Mr Patnaik said the damage to marine ecosystem could cause loss of productivity leading to serious socio-economic consequences adding that ecological integrity needed to be maintained to sustain the productivity of the coastal ecosystem.

The chief minister thanked the Ministry of Environment and Forest, and the World Bank for the project and said Orissa was firmly committed to sustainable management of coastal zone.

He hoped that the project would lead to formulation of a model Integrated Coastal Zone Management Plan for Orissa.

The overall goal of the ICZM project would be to ensure optimum sustainable use of coastal natural resources, perpetual maintenance of high levels of biodiversity and real conservation of critical habitats.

''Tangible objectives of the project will include sustainable coastal fishery, protection from storm and cyclone ravages, nature based tourism, infrastructure development and sustainable use of the natural resources with active community participation,'' Mr Patnaik said.

The project,he said, would benefit about 25 lakh coastal population of the state while about 4 lakh people from 235 coastal villages of Kendrapara, Jagatsinghpur, Puri, Khurda and Ganjam would directly benefit from the project activities.

This apart direct employment opportunity for the coastal fisher folks would be created through eco-tourism activities. Capacity building and empowerment of 600 women Self Help Groups from 60 villages would be carried out through the project.