Naveen inaugurates Pani Panchayat fortnight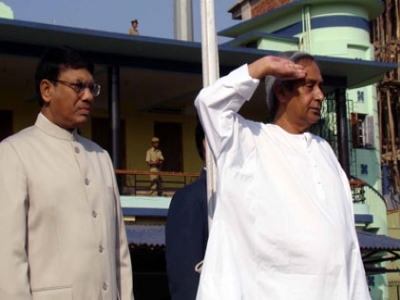 Even as farmer suicides were being reported from different parts of the State in the recent months, Chief Minister Naveen Patnaik said on Saturday that his government was doing its best for development of agriculture and ensure the wellbeing of the farmers.

Inaugurating the State-wide Pani Panchayat (Water Usersí Association) fortnight celebrations at a function held at the Orissa University of Agriculture and Technology here, Mr. Patnaik claimed his government had been giving emphasis to implementation of various programmes to ensure that the farmers were provided water for irrigation and seed in time.

The State government had set a target to provide irrigation facility to 5,60,000 hectares over the next five years, the Chief Minister said.

Mr. Patnaik further said that steps were also being taken to ensure that the farmers get paid the minimum support price for their produce. The interests of the small and marginal farmers were also being accorded priority, he added.

He informed that over 18,000 Pani Panchayats functioning in the State at present had been given the responsibility of irrigating 17,00,000 hectares of agricultural land.

On the occasion, Mr. Patnaik also felicitated 74 Pani Panchayats and 10 irrigation projects for achieving success in their work.

Appreciating the performance of the Pani Panchayats in the State, Mr. Patnaik said that the State government had decided to provide office buildings to the Pani Panchayats that had done commendable work for proper management of water.

He further informed the gathering that the State government had decided to provide Rs. 3 lakh each Pani Panchayat to carry out work under the National Rural Employment Guarantee Scheme (NREGS).

Stating that the Pani Panchayats had to play a major role for development of agriculture, Mr. Patnaik urged the people to join the Pani Panchayat initiatives in their respective areas across the State.