Naveen woos students ahead of Rahul Gandhis visit to colleges.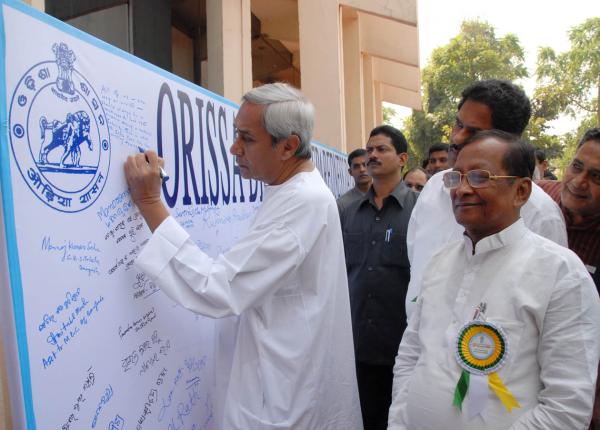 Ahead of Congress leader Rahul Gandhi`s proposed interactive sessions with college students on Wednesday, Chief Minister, Naveen Patnaik on Sunday called upon student community to protest against the Centre`s "anti-Orissa policies."

"I called upon the students to protest the Centre`s anti-Orissa policies," Patnaik told a workshop attended by hundreds of college students from across the state.

Highlighting his government`s achievements, Patnaik said the "Centre is putting spoke on Orissa`s development."

Had the Centre revised royalty on minerals in time, particularly on iron ore, the state could have got Rs 70,000 crore during the last five years, the chief minister said adding that his government`s efforts to bring down the rate of poverty in the state had been a success.

"About 7.25 per cent of poverty has been reduced in the state," Patnaik told the workshop organised by the youth wing of the ruling BJD.

He also alleged that the state got almost nothing in the railway sector even when the railway yearly earned Rs 5,000 from this region.

Recalling his late father and former Chief Minister, Biju Patnaik`s statement that Orissa could become the most developed region in the entire South Asia had it been allowed to use its own mineral resources, Patnaik alleged that the Centre interrupted in implementation of mega projects.

"The Centre allowed Polavaram project at the cost of tribals here while it stopped other projects on environment pleas," the chief minister said.