ODISHA CHIEF MINISTER MEETS UNION FINANCE MINISTER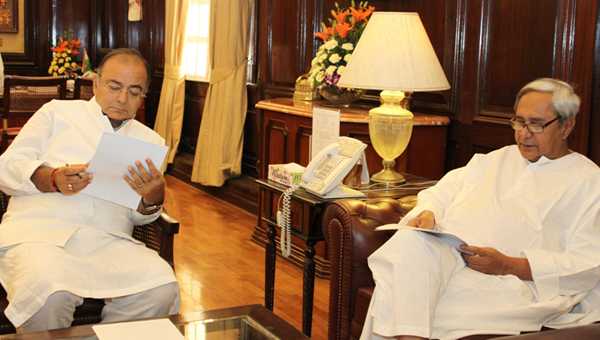 Hon'ble Chief Minister, Odisha informed the Hon'ble Union Finance Minister that the
State's fiscal has been strained during recent years on account of either non-release or
inadequate/ untimely release of Central Assistance. He stated that the Union Government
has not been fulfilling its commitment since 2010-11 on compensating the State for phasing
out Central Sales Tax. During 2010-11, the State received an amount of Rs.256 crore only
towards compensation as against the loss assessment of Rs.664 crore and no compensation
has been received during last three years from 2011-12 to 2013-14, he stated. Chief
Minister impressed upon the Union Finance Minister to either fully compensate the State
for the CST loss or restore the CST rate to original 4% till implementation of Goods &
Services Tax.