Orissa CM Naveen Patnaik says Railway Budget 2010-11 totally disappointing for state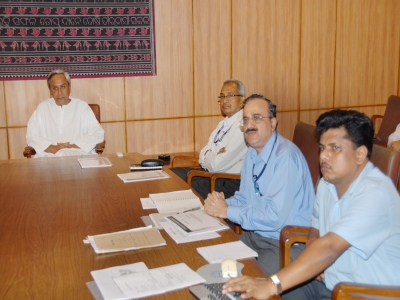 Chief minister Naveen Patnaik says Railway Budget 2010-11 totally disappointing' for Orissa. The chief minister said that Railway Minister Mamata Banerjee once again neglected to meet the demands of Orissa . He said Orissa got only Rs 836.64 crore budgetary allocation against the demand of Rs 1805 crore for overall development of railway infrastructure in the state.

He also said it is quite frustrating that many announcements made in the previous budget are yet to be implemented. Though the state government had placed a demand for 13 new lines before the railway ministry, only one new line was sanctioned, the state government's statement said. Similarly, only nine new trains were announced for the state in the current year as against a demand for 20 new ones, Naveen said, adding that several new trains announced in the previous budget were yet to be introduced.

Nothing concrete has been done so far on setting up of two-world class stations, seven model stations, two multi-functional complexes and a medical college in the state, the chief minister quipped.

State BJP President Jual Oram said Union Railway Minister Mamata Banerjee, has again betrayed the cause of Orissa in presenting the Union Railway Budget in Parliament today. He said out of 10 world class station declared not single was given to Orissa. Out of 93 multi purpose railway complex only one was given to Orissa. The frequency and new train introduce are to connect Mumbai-Howrah, Howrah-Chenai and station like Gowhati and because this railway routes passes through Orissa the Railway Ministry is taking plea to please the others and befouling the people of Orissa. He condemns the step motherly attitude of union railway minister towards people of Orissa.

Congress, however, described the budget as pro-people. "Orissa has got a fair deal this time," Congress MP, Bhakta Charan Das said.