Orissa Chief Minister approves five-year plan of Rs 718 crore for Development of Tourism in state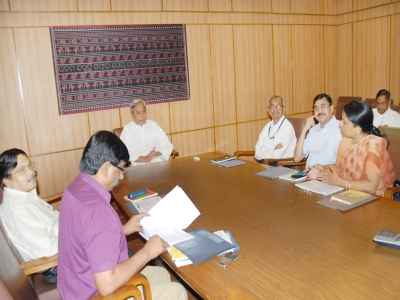 A high level meeting for the five-year prospective plan of Tourism held in the Orissa Secretariat on Tuesday under the Chairmanship of the Chief Minister Naveen Patnaik. The Chief Minister has been pleased to approve a five-year prospective plan of Rs 718 crore for the Development of Tourism in the state, including employment generation in the sector.

The plan envisages job to about 4.2 lakh people, including direct jobs to 1.2 lakh, Tourism Minister Debi Prasad Mishra told the mediapersons after Chief Minister approved the plan.As per the statics of 2009, 69 lakh tourists visited Orissa . It is expected tourists of One crore twenty lakh by 2014. It has been decided to organise an International Boudha seminar in Orissa to attract Boudha Tourists more and more. It has also decided to organise Orissa Travel Mart prior to the Car festival. Now there are 24,197 rooms are available in 1,232 Hotels in the state. By 2014 it is expected to increase 35,752 rooms.

The amount earmarked would be spent over five years from 2009. The plan was prepared last year and some projects taken up last year were brought under it.

As the rate of foreign tourist flow was low, the state government had decided to launch its campaign in international media in a bid to attract foreigners, Mishra said.

Among others Minister of Tourism Devi Prasad Mishra, Chief Secretary Tarun Kanti Mishra, Development Commissioner Satya Prakash Nanda, Agriculture Production Development Commissioner Rabi Narayan Senapati, Principal Secretary of the Chief Minister Bijaya Kumar Patnaik, Principal Secretary of the Finance Department Jugal Kishore Mohapatra, and Secretary of Tourism Department Dr Mona Sharma were present in the meeting.