Orissa Chief minister Naveen Patnaik meets Dalai Lama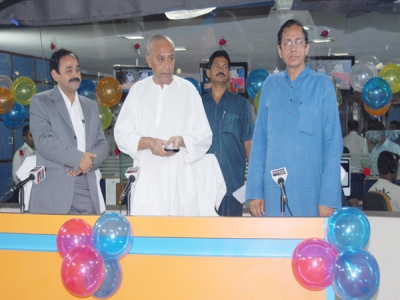 Chief minister Naveen Patnaik on Thursday met Tibetan spiritual
leader Dalai Lama at the State Secretariat here. It may be mentioned that the external affairs ministry had urged the state government neither to accord state guest status and nor encourage dignitaries to meet the Dalai Lama officially. It had also asked the state government to stay away from any controversy so that the relations between India and China would not further deteriorate. The Opposition had severely criticised the state government for not according the Tibetan spiritual leader the state guest status. Before leaving for Balasore, Patnaik met the Dalai Lama.