Orissa Government launches Kalyani project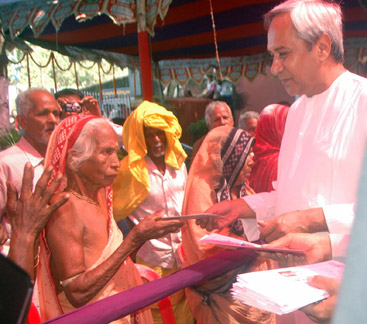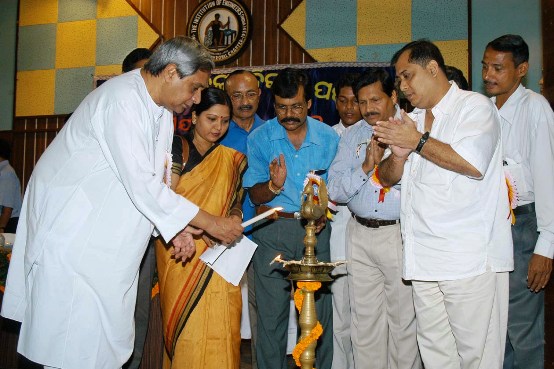 The Chief Minister Naveen Patnaik has launched 'Kalyani ' project in Nuapada . In this kalyani Project at least five lakh youths will be self employed in 10 years. This Kalyani Project will be implemented in 14 districts.

A MoU has been signed in between the state government and Bureau International de l'edition francaise (BIEF). The state government will provide Rs 52 crore 19 lakhs in this Kalyani Project.

The programme first of the kind in the state is to boost milk production and goatery. The state government has signed a Rs 52.19 crore MoU with the Pune based Bhartiya Agro Industries Foundation.

The company will provide technical know- how to farmers to boost milk and mutton production in five years time, said chief of the foundation Girish Foundation.

The agreement was signed in presence of the chief minister by secretary of animal husbandry Satyabrata Sahu and Sohani.

As a part of its share, the state government handed over a cheque of Rs 2 crore to the foundation. Among others, agriculture minister Damodar Rout , SC and ST development minister Bijay Ranjan Singh Bariha and labour minister Pushpendru Deo also spoke. The chief minister also inaugurated the newly constructed SP office and Reserve Police and laid the foundation stone of the new Collectorate building. Stalls for cows at the Chief District Veterinary office and Biju Grama Jyoti Yojana at Haripur village was also inaugurated by the chief minister.

He also attended the Nuakhai Bhetbhat with physically challenged persons at the district mentally retarded school. Besides the government programmes, he took time to flag off the week long padyatra of BJD at Madhupur village.