Orissa to launch RMSA for universalisation of Secondary education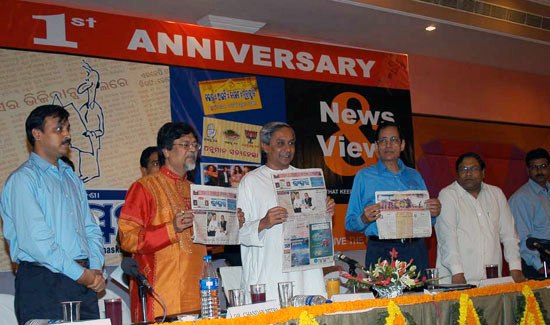 Rashtriya Madhyamik Shiksha Abhiyan (RMSA), a Centrally- sponsored scheme, will be launched in Orissa for the universalisation of Secondary education
by 2017.

Under the scheme a Secondary school would be set up within a radius of five km of every habitation to ensure quality education accessible and affordable to all in the age group of 14 to 18 years.

The decision was taken at a high-level meeting, chaired by Chief Minister Naveen Patnaik, here yesterday to review the Secondary Education under Central schemes in the state.

A task force under the Chairmanship of Development Commissioner and Additional Chief Secretary had been constituted for the implementation of the scheme in the state.

Official sources here said Secondary Education Management System was being formed and a decision had been taken to constitute a RMSA society on the lines of Orissa Primary Education Programme Authority (OPEPA) for the scheme.

In another scheme, the government decided to set up model schools in 173 blocks of 23 educationally backward districts on the lines of central schools at a cost of Rs three crore for each school.

The state government would submit a proposal to the Union government to open 99 model schools during 2009-10 and the rest in the next year.

The government also planned to open girls hostels in each of these 173 educationally backward blocks for SC, ST, OBC, Minority communities and BPL families. The Union government had already approved to open 15 such hostels during the current educational year.