Ananta Narayan Singh Deo | MLA Profile
SURUDA CONSTITUENCY
Reservation Type:- General
Eleventh Assembly (15/03/1995-29/02/2000)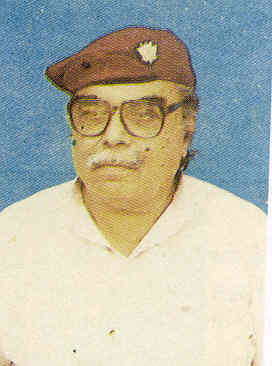 DATE OF BIRTH:05/09/2022
PARENT:Late Raja Braja Kishore Singh Deo
MARITAL STATUS:Married
SPOUSE'S NAME:Rani Shanti Devi
QUALIFICATION:B.Sc.
PROFESSION:Agriculturist Social Service Politics
HOBBY: Photography
FAVOURITE PASTIME:Reading Writing and Music.
SPECIAL INTEREST:Opening of Educational Institution Anatha Ashram.
SOCIAL ACTIVITIES:Association with social organisations and educational institutions like Brajeswari Dharakote Trust; President Nehru Seva Sangh Ranpur; President Balmikeshwar Anath Ashram.
LITERAL ACTIVITIES:Writing articles in Newspaper.
COUNTRY VISITED:France Holland Hongkong Japan South Korea Taiwan Thailand U.K. U.S.A. U.S.S.R.
PERNAMENT ADDRESS:
The Place P.O.-Dharakote Dist.-Ganjam.
---
OTHER INFORMATION:
Joined Ganatantra Parishad after graduation. President District Ganatantra Parishad Party Ganjam 1955-60 Sarpanch Dharakote Grama Panchayat. Chairman Dharakote Panchayat Samiti. Member Ganjam Zilla Parishad. Convenor First Panchayat Raj Conference Berhampur. Member Executive Committee and Parliamentary Board of Swatantra Party Orissa 1970-74. President Sugar Co-operative Industries Aska. Trustee Utkal Sammilani Trust. Member Board of Directors of National Federation of Co-operative Sugar Factories. President A.N.+2 Mahavidyalaya Dharakote. President Rushikulya+3 College Suruda.Vice-President Swatantra Party Orissa. General Secretary Bharatiya Lok Dal Orissa1974-77. President District Janata Party Ganjam 1977-80. President Janata Party Orissa 1980-82. President Janata Party Working Committee 1982-86. MemberParliamentary Board Janata Dal 1990. Member Public Accounts Committee Orissa Legislative Assembly 1995-96.

EXPIRED ON:01/12/2022
OBITUARY MADE IN THE HOUSE ON 05/12/2022

---
---
CONSTITUENCY AREA:Constituency information will be updated soon.
---
MLA News:Mla News will be updated soon.