Ashok Chandra Panda | MLA Profile
EKAMRA-BHUBANESWAR CONSTITUENCY
Reservation Type:- General
Fifteenth Assembly (18/05/2014-Running)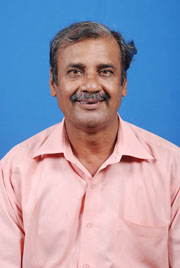 Ph:9437028877

DATE OF BIRTH:16/04/2022
PARENT:Late Shri Ghanashyam Panda
MARITAL STATUS:Married
SPOUSE'S NAME:Smt. Priyadarshini Nanda
QUALIFICATION:B.A. M.A
PROFESSION:Govt. Service
HOBBY: Reading Books on Socio.Eco. Issues.
FAVOURITE PASTIME:Watching T.V. News Channel
SPECIAL INTEREST:Undertake Social Welfare Activities.
SOCIAL ACTIVITIES:Participated in Youth Activities in N.S.S.
CULTURAL ACTIVITIES:Participated in various programmes of Doordarshan Bhubaneswar.
SPORTS AND CLUBS:Member of Bhubaneswar Club
COUNTRY VISITED: U.S.A & Canada
ADDRESS:
Plot No.-1162&1262/1875,Lane No.-3,Aerodrome Area,Bhubaneswar,Odisha,India
asokpanda@yahoo.cm
PERNAMENT ADDRESS:
Plot No.-239,3rd lane, New plot-116z/818/15, Aerodrome Area, Bhubaneswar.
---
OTHER INFORMATION:
Awarded for est reporting by ASIA VISION` Organisation for Baripada Fire Tragedy and Super Cyclone in 1999 CEO Prasar Bharati Award Joined Service (IIS) in 1982 served as Field Publicity Officer under D.F.P. Field Exhibition Officer D.A.V.P. Deputy Director (News) Doordarshan Bhubaneswar Deputy Director Poors Indornation Bureau (P.I.B.)Ministry AI & B Government of India.
BOOKS WRITTEN:Write articles in News Paper and Periodical
---
---
CONSTITUENCY AREA:Constituency information will be updated soon.
---
MLA News:Mla News will be updated soon.
Ashok Chandra Panda History



1. Biju Janata Dal
15(th)
EKAMRA-BHUBANESWAR
2. Biju Janata Dal
14(th)
EKAMRA-BHUBANESWAR

---