Birabhadra Singh
MLA KHUNTA CONSTITUENCY
Reservation Type:- Schedule Tribe
Tenth Assembly (03/03/1990-15/03/1995)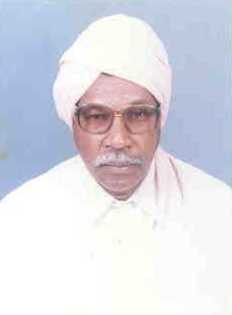 DATE OF BIRTH:03/03/2023
PARENT:Late Shri Dalaka Singh
MARITAL STATUS:Married
SPOUSE'S NAME:Smt. Malati Singh
QUALIFICATION:M.A B.Ed.
PROFESSION:Social Work Politics
HOBBY: Agriculture
FAVOURITE PASTIME:Social Service
SPECIAL INTEREST:Spiritual Activities
SOCIAL ACTIVITIES:Afforestation and plantation
CULTURAL ACTIVITIES:President(i) Khunta Government High School (1974-1989) and(ii) Khunta Mahavidyalaya (1990-2000); learning Bhagwat Gita Srimad Bhagawad and Vedant Darshan; Founder Gitalayam Basipitha mayurbhanjspreading Verdant Darshan and the Philosophy of Swami Vivekananda in modern society;MemberChinmaya MissionBhubaneswar Branch;removal of untouchability from the society;eradication of blind beliefs and ignorance from the tribal society.
LITERAL ACTIVITIES:Fighting against illiteracy among the tribal communities; eradication of wine and liquor from society and emphasis on conservation of forests and planatation; active participation in establishing Talakunda Middle English School in the native village High School at Basipitha and Khunta Mahavidyalaya ( +2 and +3) at Khunta in the deistrict of Mayurbhanj;
SPORTS AND CLUBS:Football and sports represented as the Captain of football team Utkal University.
ADDRESS:Flat No. 129 and 131 North Avenue New Delhi-110001.
TELNO:0674-2555193,
PERNAMENT ADDRESS:At/PO-Talaknda Via- Basipitha P.S.- KhuntaDist.-Mayurbhanj(Orissa) Plot No. N-5/534I.R.C VillageNayapalli Bhubaneswar.

---
OTHER INFORMATION: Was Member (i) Utkal Congress (ii) Janata Party and (iii) Janata Dal Chairman ST/SC Welfare Committee Government of Orissa Member Committee on Science and Technology Environment and Forests Member Consultative Committee for the Ministry of Science and Technology and Department of Ocean Development; Member Committee on Defence
---
NEWS: News section will be updated soon.


---
Gallery: Gallery section will be updated soon.


---
CONSTITUENCY AREA:
ANKEL BIRA ,
BADBANGA ,
BALINGA ,
BARAGAD ,
BHASHMA ,
BHEDABAHAL ,
BIRBIRA ,
CHHATEN PALI ,
DARLIPALI ,
DEULI ,
DUDUKA ,
DURUBAGA ,
GAD TUMULIA ,
GAMHARIDIHI ,
GARJAN JORE ,
GOPAL PUR ,
HEMGIR ,
J RAIBAGA ,
JHARPALAM ,
JHURIMAL ,
JOGIMAL ,
JULUM BAHAL ,
KANAK TURA ,
KANIKA ,
KARLA ,
KENDUDIHI ,
KINJIRMA ,
KIRAI ,
KIRIPSIRA ,
KUCHEDEGA ,
KULTA ,
KUNDUKELA ,
LAHANDABUD ,
LAIKERA ,
LANKAHUDA ,
LEDHIMANG ,
MAHULPALI ,
MAJHAPADA ,
MANGASPUR ,
MASNIKANI ,
MEGHDEGA ,
MUNDHARKHET ,
NIALIPALI ,
RAIDIHI ,
RATANPUR ,
REMENDA ,
SALEPALI ,
SANGHUMUNDA ,
SANPATRAPALI ,
SARGIPALI ,
SUMURA ,
TANGARPALI ,
TAPARIA ,
TASLADIHI ,
UJALPUR ,
Birabhadra Singh History(Assembly records)
| | | |
| --- | --- | --- |
| 1. Janata Dal | 10(th) | KHUNTA |
| 2. Janata | 7(th) | UDALA |
| 3. Utkal Congress | 5(th) | KHUNTA |
MLAs of KHUNTA Constituency
Home
Profile
Initiatives
Family
The Writer