Damburu Majhi
MLA DABUGAM CONSTITUENCY
Reservation Type:- Schedule Tribe
Ninth Assembly (09/03/1985-03/03/1990)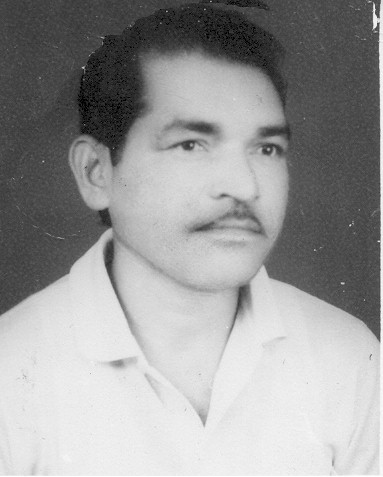 DATE OF BIRTH:01/07/2022
PARENT:Shri Khagapati Majhi
MARITAL STATUS:Married
SPOUSE'S NAME:Smt. Gourimani Majhi
QUALIFICATION:B.A LLB
HOBBY: Reading
FAVOURITE PASTIME:Sports like Football Hockey etc.
SPECIAL INTEREST:Providing legal aid to the poor.
SOCIAL ACTIVITIES:Works for the uplift of the tribal and down-trodden people. Associated with a number of educational and cultural associations in the constituency.
COUNTRY VISITED:Malaysia Phhilipines Japan South Korea Moscow England Holland Paris Newyork Los Angles Taiwan and Honolulu.
ADDRESS:P.O./Dist.- Nowrangpur
PERNAMENT ADDRESS:At.: Gadavaguda P.O./Dist.: Koraput.

---
OTHER INFORMATION:Got interest in politics soon after study and joined Swatantra Party
Then he Joined Congress Party

---
NEWS: News section will be updated soon.


---
Gallery: Gallery section will be updated soon.


---
CONSTITUENCY AREA:
Adaspur ,
Alana ,
Anlo ,
Bada Patasundarpur ,
Bagalpur ,
Baharana ,
Bilasuni ,
Binishpur ,
Brahmanabati ,
Brahmansailo ,
Dimiri ,
Ekaberuan ,
Erancha ,
Govindpur ,
Harianta ,
Jallarpur ,
Jharapada ,
Kantapada ,
Kapasi ,
Kasarda ,
Khalarda ,
Korkara ,
Krushnaprasad ,
Kurang Pradhan ,
Kurang Sasan ,
Madhab ,
Nagari ,
Nahalpur ,
Niali ,
Nivarana ,
Nuagaon ,
Nuagaon Gram ,
Pahanga ,
Pokharigaon ,
Postal ,
Raniola ,
Ratanapur ,
Sadansa ,
Sagadailo ,
Sainso ,
Sithalo ,
Tihudi ,
Uradha ,
Usuma ,
Uttarana ,
Damburu Majhi History(Assembly records)
| | | |
| --- | --- | --- |
| 1. Indian National Congress | 9(th) | DABUGAM |
| 2. Indian National Congress(I) | 8(th) | KODINGA |
| 3. Indian National Congress | 7(th) | KODINGA |
| 4. Swatantra Party | 5(th) | DABUGAM |
| 5. Swatantra Party | 4(th) | DABUGAM |
MLAs of DABUGAM Constituency
Home
Profile
Initiatives
Family
The Writer