Dr. Pradeep Kumar Panigrahy | MLA Profile
GOPALPUR CONSTITUENCY
Reservation Type:- General
Fifteenth Assembly (18/05/2014-Running)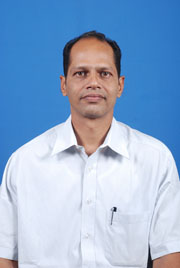 DATE OF BIRTH:03/04/2022
PARENT:Late Sumanth Panigrahy
MARITAL STATUS:Married
SPOUSE'S NAME:Smt. Sujata Panigrahy
QUALIFICATION:B.A.(Philosophy) LL.M Ph.d.
PROFESSION:Advocate
HOBBY: Book Reading Playing Basket Ball.
FAVOURITE PASTIME:Mixing with people and helping other in time to need.
SPECIAL INTEREST:To understand me others and world and concern for environment natural resource Sustainded development.
SOCIAL ACTIVITIES:Attending meeting for development for undeveloped class in Society.
SPORTS AND CLUBS:Basketball Swiming
COUNTRY VISITED:Nepal
ADDRESS:
Bhagalean Niwas Gokuilundi Road Courtpeta Square Berhampur-760004
dr.pradeeppanigrahy@yahoo.com
PERNAMENT ADDRESS:
Patrpur Tata Colony Luhajar.
---
OTHER INFORMATION:
President Berhampur University Student`s Union 1987-88 Chairman G.R.I.T. 2003-2004 President Berhampur Central Cooperative Bank.
---
---
CONSTITUENCY AREA:Constituency information will be updated soon.
---
MLA News:Mla News will be updated soon.