Gangadhar Pradhan | MLA Profile
TALSARA CONSTITUENCY
Reservation Type:- Schedule Tribe
Fifth Assembly (23/03/1971-03/03/1973)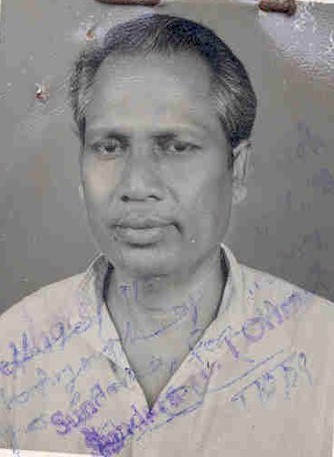 DATE OF BIRTH:01/06/2022
PARENT:Shri Mangar Pradhan
MARITAL STATUS:Married
SPOUSE'S NAME:Smt. Labnyaprava Pradhan
QUALIFICATION:Matric
PROFESSION:Cultivation
HOBBY: Hunting
FAVOURITE PASTIME:Music
SPECIAL INTEREST:Adibasi Welfare
PERNAMENT ADDRESS:
At.- Raidihi P.O.- Lamti Via- Bargaon Dist.- Sundargarh
---
OTHER INFORMATION:
Took interest in Adivasi Development work; District Secretary and Member State General Council Swatantra Party joined Congress R in June 1972 and became Minister with the poftfolios of Forestry Agriculture and Animal Husbandry and Fisheries and Tribal & Rural Welfare on 14th June 1972.
---
---
CONSTITUENCY AREA:Constituency information will be updated soon.
---
MLA News:Mla News will be updated soon.