Gopinath Bhoi
MLA BALIPATANA CONSTITUENCY
Reservation Type:- Schedule Cast
Seventh Assembly (26/06/1977-17/02/1980)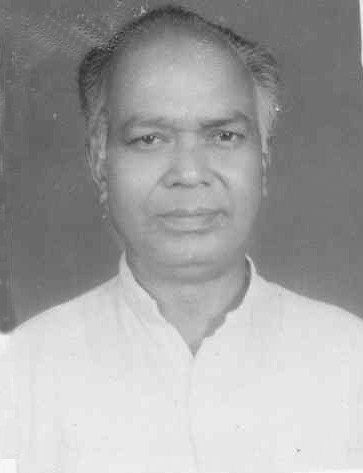 DATE OF BIRTH:28/07/2022
PARENT:Shri Bhima Bhoi
MARITAL STATUS:Married
SPOUSE'S NAME:Smt. Ashalata Dei
QUALIFICATION:I.A
PROFESSION:Agriculturist
HOBBY: Agriculture and music
FAVOURITE PASTIME:Outdoor games.
SOCIAL ACTIVITIES:Welfare of Scheduled Caste people.
SPORTS AND CLUBS:Playing outdoor games.
PERNAMENT ADDRESS:Vill.: Subhalo; P.O.: Bhainchua; Dist.: Khurda.

---
OTHER INFORMATION:Joined 1942 movement Member various educational institutions Member Bhubaneswar Supervision Committee

OBITUARY MADE IN THE HOUSE ON 21/02/2023
---
NEWS: News section will be updated soon.


---
Gallery: Gallery section will be updated soon.


---
CONSTITUENCY AREA:
Alipur ,
Amathpur ,
Angalo ,
Anyasipur ,
Arangabad ,
Arthanga ,
Atalapur ,
Atira ,
Badasuar ,
Bainsiria ,
Balia ,
Balibil ,
Bandhadiha ,
Bari ,
Bhanra ,
Bodua ,
Brahmabarada ,
Chandanpur ,
Chhatisdebil ,
Dharpur ,
Erabank ,
Gamu ,
Golakund ,
Ishanpur ,
Jhalpada ,
Kalamatia ,
Kimbhiriapal ,
Madhusudanpur ,
Maheswarpur ,
Mandari ,
Mangarajapur ,
Mohakalapada ,
Prathamakhandi ,
Rajendrapur ,
Rampa ,
Ratalang ,
Ratnagiri ,
Routrapur ,
Rudrapur ,
Sahaspur ,
Sahupada ,
Samantarapur ,
Sanasuar ,
Serapur ,
Sujanpur ,
Swainkhanda ,
Udayanathpur ,
Gopinath Bhoi History(Assembly records)
| | | |
| --- | --- | --- |
| 1. Janata | 7(th) | BALIPATANA |
| 2. Utkal Congress | 6(th) | BALIPATANA |
| 3. Indian National Congress | 3(th) | BALIPATANA |
| 4. Indian National Congress | 2(th) | PIPILI |
MLAs of BALIPATANA Constituency
Home
Profile
Initiatives
Family
The Writer