Habibulla Khan | MLA Profile
NABARANGPUR CONSTITUENCY
Reservation Type:- General
Thirteenth Assembly (15/05/2004-19/05/2009)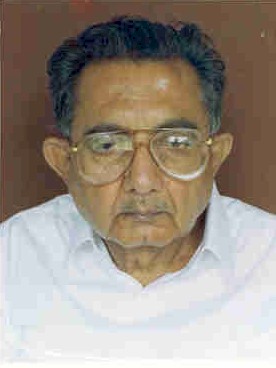 Ph:2536890 406690

DATE OF BIRTH:01/05/2022
PARENT:Shri Hayat Khan
MARITAL STATUS:Married
SPOUSE'S NAME:Smt. Jaybun Nisha Begum
QUALIFICATION:Matric
PROFESSION:Agriculturist
HOBBY: Reading
FAVOURITE PASTIME:Social Service
SPECIAL INTEREST:Social Work
SOCIAL ACTIVITIES:Social Worker since 1958 Helps the poor people in Rural areas Established Private M.E. School and President from 1963-66 Established Private High School and President from 1969-73 Associated with a number of educational cultural and co-operative org
ADDRESS:
Qrs. No.-C/1 Type-VIII Unit-VI Bhubaneswar.
PERNAMENT ADDRESS:
At/P.O.-Taragaon Dist.-Nowrangpur.
---
OTHER INFORMATION:
Ward Member Taragaon Grama Panchayat 1960 President Yubak Sangh Taragaon 1967 President G.G.S.C. Taragaon Grama Panchayat 1958 Sarapanch Taragaon Grama Panchayat 1959-60 President Wood Product Carpentry since 1961 President R.M.C.S. Nowrangpur 1967 Chairman Nowrangpur Panchayat Samiti 1961-70 President Land Development Bank 1969-72 President Local College at Nowrangpur 1971-94 Vice-President District Congress Committee Koraput Member Orissa Pradesh Congress Committee 1990 till date President Koraput D.C.C. from 1990 till date Elected as Member of A.I.C.C. from 1990 till date
---
---
CONSTITUENCY AREA:Constituency information will be updated soon.
---
MLA News:Mla News will be updated soon.