Harihar Bahinipati | MLA Profile
PURI CONSTITUENCY
Reservation Type:- General
Fourth Assembly (01/03/1967-23/01/1971)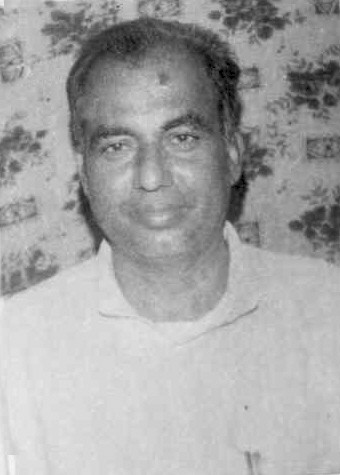 DATE OF BIRTH:10/09/2022
PARENT:Shri Chintamani Bahinipati
MARITAL STATUS:Married
SPOUSE'S NAME:Smt. Gauri Bahinipati
QUALIFICATION:B.A LLB
HOBBY: Newspaper Reading.
FAVOURITE PASTIME:Volley.
SPECIAL INTEREST:Law Home Administration.
LITERAL ACTIVITIES:Writer of many Oriya short stories and some social and political novels such as "Narakara Kain" "Karara Manisha" life sketch of Netaji and translation of Asoka Mehata`s "Democratic Socialism" into Oriya.
PERNAMENT ADDRESS:
Katchery Road Puri.
---
OTHER INFORMATION:
Started political career as a student leader being the President of Puri district Students` Congress. From those days fought out against social political and economic injustice. Took active part in Kisan agitation at Mangalpur Labour Movement at Jatni S.R.C. Movement Anti-Price and Tax Rise and Students` Movement at Puri and was imprisoned on seven occasions. As a legislator took keen interest to fight for the legal and constitutional rights and privilege of the Members of the House.

EXPIRED ON:25/08/2022
OBITUARY MADE IN THE HOUSE ON 21/11/2022

---
---
CONSTITUENCY AREA:Constituency information will be updated soon.
---
MLA News:Mla News will be updated soon.