Ignace Majhi | MLA Profile
TALSARA CONSTITUENCY
Reservation Type:- Schedule Tribe
Seventh Assembly (26/06/1977-17/02/1980)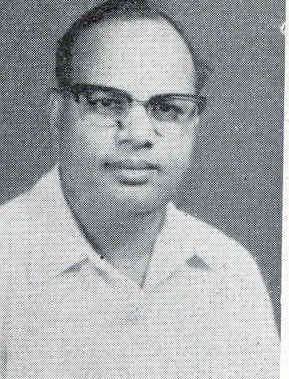 DATE OF BIRTH:31/12/2022
PARENT:Shri Bhadra Vincent Majhi
MARITAL STATUS:Married
SPOUSE'S NAME:Smt. Rose Romolla
QUALIFICATION:LLB M.A
PROFESSION:Advocate Agriculturist
HOBBY: Gardening Pisciculture and reading Constitutional and Political literature.
FAVOURITE PASTIME:Reading and visiting places.
SOCIAL ACTIVITIES:To improve the socio-economic condition of Adivasis prohibition and promoting the establishment of a number of minority educational institutions for removal of illiteracy amongst Adivasis.
LITERAL ACTIVITIES:Associated as Senator of Utkal and Sambalpur University; Member of the Governing Body of Burla Engineering College and many colleges and schools in the district of Sundargarh.
COUNTRY VISITED:Egypt Italy Switzerland Germany England Scotland Ireland Austria Spain Eden West Pakistan.
PERNAMENT ADDRESS:
Village/P.O.: Chattasargi; Dist.: Sundargarh.
---
OTHER INFORMATION:
First entered into active Politics in 1971.

EXPIRED ON:27/02/2023
OBITUARY MADE IN THE HOUSE ON 28/02/2023

---
---
CONSTITUENCY AREA:Constituency information will be updated soon.
---
MLA News:Mla News will be updated soon.