Kishore Kumar Mohanty
MLA BRAJARAJNAGAR CONSTITUENCY
Reservation Type:- General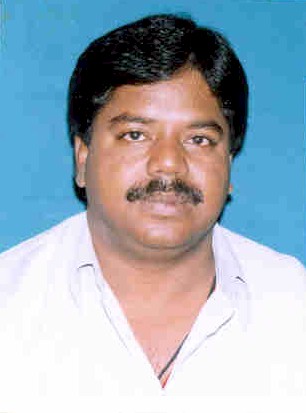 DATE OF BIRTH:04/12/2022
PARENT:Shri Golok Chandra Mohanty
MARITAL STATUS:Married
SPOUSE'S NAME:Smt. Alaka Mohanty
QUALIFICATION:B.Com LLB
PROFESSION:Advocate
HOBBY: Politics Social Service
FAVOURITE PASTIME:Reading Magazines
SPECIAL INTEREST:To do the Development work in area
SOCIAL ACTIVITIES:Service to the poor & needy.
SPORTS AND CLUBS:Cricket
COUNTRY VISITED:Nepal
ADDRESS:Qrs. No.-VIII-3 Unit-III Bhubaneswar & Qrs.No-6/2(F) MLA Colony Unit-IV Bhubaneswar
TELNO:9437020666, 73399 06645-272277
PERNAMENT ADDRESS:At-Mangal Bazar P.O.-Jharsuguda Dist.-Jharsuguda.

---
OTHER INFORMATION:Started political career as Councillor in 1984 and joined Janata Party in 1977 Chairman Jharsuguda Municipality 1992-95 Member P
U
C
Committee 1994 Member Library Committee 1995 Member Ammenities Committee 1995

---
NEWS: News section will be updated soon.


---
Gallery: Gallery section will be updated soon.


---
CONSTITUENCY AREA:
Attabira ,
Badimal ,
Baghmunda ,
Bandhabahal ,
Banjari ,
Bhikampali ,
Bhounrkhol ,
Charpali ,
Dalgaon ,
Jamgaon ,
Kadamdihi ,
Kanaktora ,
Kandheikela ,
Katarbaga ,
Kudaloi ,
Kumarbandh ,
Kushraloi ,
Lakhanpur ,
Machida ,
Palsada ,
Panchagaon ,
Pandari ,
Piplikani ,
Piplimal ,
Pithinda ,
Rampella ,
Remenda ,
Remta ,
Samarbaga ,
Sarandamal ,
Sunari ,
Telenpali ,
Tilia ,
Kishore Kumar Mohanty History(Assembly records)
| | | |
| --- | --- | --- |
| 1. Biju Janata Dal | 16(th) | BRAJARAJNAGAR |
| 2. Biju Janata Dal | 13(th) | JHARSUGUDA |
| 3. Biju Janata Dal | 12(th) | JHARSUGUDA |
| 4. Janata Dal | 10(th) | JHARSUGUDA |
MLAs of BRAJARAJNAGAR Constituency
Home
Profile
Initiatives
Family
The Writer