Mohan Nag
MLA BHATLI CONSTITUENCY
Reservation Type:- Schedule Cast
Eleventh Assembly (15/03/1995-29/02/2000)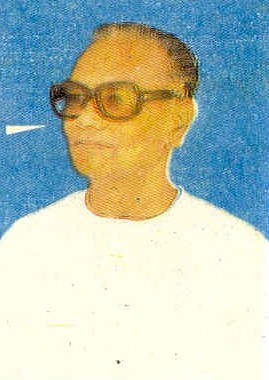 DATE OF BIRTH:27/04/2022
PARENT:Shri Kapila Nag
MARITAL STATUS:Married
SPOUSE'S NAME:Smt. Indumati Nag
QUALIFICATION:B.A
PROFESSION:Social Service
HOBBY: Reading
FAVOURITE PASTIME:Gardening
SPECIAL INTEREST:Cultivation
SOCIAL ACTIVITIES:Social Welfare and upliftment of Harijans Advasis and O.B.Cs.
PERNAMENT ADDRESS:At/P.O.-Bargarh Dist.-Bargarh.

---
OTHER INFORMATION:Took part in movement during student Career for Independence and in 1942 and for Temple entry Hotel entry etc
for Harijans
Left Government job and joined party active politics Contested for Parliament in 1957 but failed General Secretary District Congress Committee Sambalpur General Secretary Pradesh Congress Committee Orissa 1979-80
---
NEWS: News section will be updated soon.


---
Gallery: Gallery section will be updated soon.


---
CONSTITUENCY AREA:
ACHULI ,
AITIPUR ,
BADABARAGAM ,
BADAPALLI ,
BADHI NUAPALLI ,
BAGHALA ,
BANIA ,
BEDHA NALINAKHYAPUR ,
BHATAKUMARDA ,
BHIKAPADA ,
BHIMPUR ,
BIKRAMPUR ,
CHIKILI ,
DANAPUR ,
DIMIRIA ,
GANGADAHANI ,
HANDIGHAR ,
JAGANATHAPUR ,
JAMUNI ,
KAIRASI ,
KAMA NALINAKHYAPUR ,
KANAKA ,
KANCHANA ,
KANHEIPUR ,
KESHAPUR ,
KHAJAPALLI ,
KOMONDA ,
LANGALESWAR ,
MATHURA ,
NAIKANIPALLI ,
PATHARA ,
PRATAPUR ,
RAIPUR ,
RANAJHALI ,
SABULIA ,
SOLAGHARA ,
SRIKRUSHNASARANPUR ,
SUNATHARA ,
TALAPADA ,
TENTULIAPALLI ,
TULASIPUR ,
Mohan Nag History(Assembly records)
| | | |
| --- | --- | --- |
| 1. Indian National Congress | 11(th) | BHATLI |
| 2. Indian National Congress | 9(th) | BHATLI |
| 3. Indian National Congress(I) | 8(th) | BHATLI |
| 4. Indian National Congress | 6(th) | BHATLI |
| 5. Indian National Congress | 4(th) | BIJEPUR |
| 6. Indian National Congress | 3(th) | BIJEPUR |
MLAs of BHATLI Constituency
Home
Profile
Initiatives
Family
The Writer