Pradipta Kumar Naik | MLA Profile
BHAWANIPATNA CONSTITUENCY
Reservation Type:- Schedule Cast
Thirteenth Assembly (15/05/2004-19/05/2009)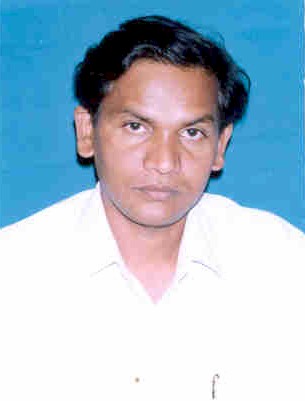 Ph:2508922 M- 9437092293

DATE OF BIRTH:14/06/2022
PARENT:Shri Kirshani Naik
MARITAL STATUS:Married
SPOUSE'S NAME:Smt. Pramila Naik
QUALIFICATION:DiplomaComputer Application LL.B. M.AOriya
PROFESSION:Advocate
HOBBY: Social Service Reading spend time with friendswriting poems.
FAVOURITE PASTIME:Sitting alone and think over the nature
SPECIAL INTEREST:To Literate lower people and make organisation & to visit Country side.
SOCIAL ACTIVITIES:Upliftment of poor and weaker section of the society. Involvement in Samajika affairs Involvements with youth club.
CULTURAL ACTIVITIES:Culturally encourage to youth and involvement
LITERAL ACTIVITIES:Regular Contributor of Articles Short stories and poems.
SPORTS AND CLUBS:Having involvement since student carrer in spots clubs.
ADDRESS:
Qtr No. 6/3 (DS) Unit-IV MLA Colony & VII-MR-3 Unit-V Bhubaneswar
233421 M-9437145886
PERNAMENT ADDRESS:
At-102-Jore Para P.O.-Bhawanipatna Dist.-Kalahandi.
---
OTHER INFORMATION:
Chief advisor of S.C. & S.T. Republic student Front Kalahandi Biswa Bidlaya movement of student Front KLD Advisor. Secretary West Hostel Govt. College Cultural Association Bhawanipatna Kalahandi. Chief Organisor of K.L.F. Member of Bharatiya Janata Party Dist. Secretary B.J.P. State Vice-President B.J.Y.M. Orissa. M.C. Member of Kalahandi College & Womens College Bhawanipatna. State Advisor Bamboo Bunakar Sangh. President of 3 (Three) College 1 - Semilian College Chichia 2 - Chandreka Jain Mahavidlaya Borda 3 - Panchayat College Karlapada Chairman of T.B. Hospital. Kalahandi Advisor of Sikhiya Parisad Kalahandi .
---
---
CONSTITUENCY AREA:Constituency information will be updated soon.
---
MLA News:Mla News will be updated soon.