Prasanna Kumar Dash(Baripada)
MLA BARIPADA CONSTITUENCY
Reservation Type:- General
Eleventh Assembly (15/03/1995-29/02/2000)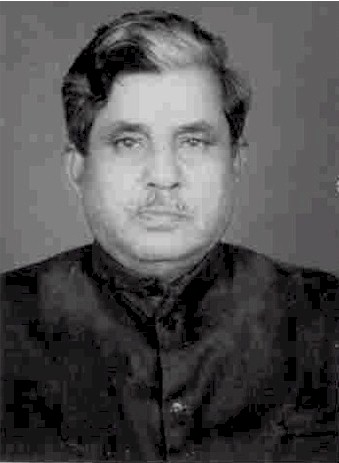 DATE OF BIRTH:27/08/2022
PARENT:Late Jagmohan Dash
MARITAL STATUS:Married
SPOUSE'S NAME:Late Krushnapriya Dash
QUALIFICATION:Matric
PROFESSION:Agriculturist
HOBBY: Writing and Reading
FAVOURITE PASTIME:Social work
SPECIAL INTEREST:Environment protection and development of Similipal hills and tries to make it a bio-sphene reserve.
SOCIAL ACTIVITIES:Established a number of educational institutions and cultural organisations in the district. Always fight for the cause of down trodden and poor people of the state. Good athletic and sportsman during student life. Through his endeavor roads electrificat
LITERAL ACTIVITIES:Written 1. Mayur Bhanj Mukti Andolanara Itihas. 2. Autobiography "Karmira Sadhana".
COUNTRY VISITED:Isle of Man(England) Canada Britain and Malaysia.
PERNAMENT ADDRESS:At/P.O.: Betonati Dist.: Mayurbhanj.

---
OTHER INFORMATION:Entered Politics in 1939
Joined Prajamandal Movement Mayurbhanj State in 1939
Joined Congress Party in 1948
Joined P
S
P
in 1949
Imprisoned as a leader of Satyagraha Movement twice in 1968 and 1970
Joined again Congress Party in 1972
Secretary Prajamandal Movement Mayurbhanj State 1941-48
Vice-President Congress Organisation of Mayurbhanj State
Member Mayurbhanj Praja Parisad
President District Krushak Panchayat Mayurbhanj
Member Khadi Board
Member State Relief Committee Orissa
Member Forest Enquiry Committee
President Betonati College Betonati
President Orissa Environment Society
Member State Prevention and Control of Pollution Board
President Indian Parliamentary Association (Orissa Group) 1980-85

EXPIRED ON:
09/10/2022
OBITUARY MADE IN THE HOUSE ON 21/11/2022
---
NEWS: News section will be updated soon.


---
Gallery: Gallery section will be updated soon.


---
CONSTITUENCY AREA:
Arda ,
Babuchhipidhi ,
Badmal ,
Bandhpali ,
Bhatlaida ,
Bhimjore ,
Chandinimal ,
Dalki ,
Durlaga ,
G.Panpali ,
Gourmal ,
H.katapali ,
Hirma ,
Jamera ,
Jammal ,
Jharmunda ,
Jhirlapali ,
Katikela ,
Keldamal ,
Khuntamal ,
Kirmira ,
Kolabira ,
Kudopali ,
Kulemura ,
Kulihamal ,
Laikera ,
Loisingh ,
Malda ,
Marakuta ,
Naxapali ,
Niktimal ,
Pakelpada ,
Parmanpur ,
Patrapali ,
Pokhrasale ,
Raghunathpali ,
Rajpur ,
Sahaspur ,
Samasingha ,
Sarangloi ,
Sodamal ,
Sripura ,
Sulehi ,
Talpatia ,
Tileimal ,
Prasanna Kumar Dash(Baripada) History(Assembly records)
| | | |
| --- | --- | --- |
| 1. Indian National Congress | 11(th) | BARIPADA |
| 2. Indian National Congress | 9(th) | BARIPADA |
| 3. Indian National Congress(I) | 8(th) | BARIPADA |
| 4. Indian National Congress | 7(th) | BARIPADA |
| 5. Praja Socialist Party | 5(th) | BAISINGA |
| 6. Praja Socialist Party | 4(th) | BAISINGA |
| 7. Praja Socialist Party | 3(th) | KHUNTA |
| 8. Praja Socialist Party | 2(th) | BAISINGA |
| 9. Socialist Party | 1(th) | MURUDA |
MLAs of BARIPADA Constituency
Home
Profile
Initiatives
Family
The Writer