Gopanarayan Das | MLA Profile
BALASORE CONSTITUENCY
Reservation Type:- General
Ninth Assembly (09/03/1985-03/03/1990)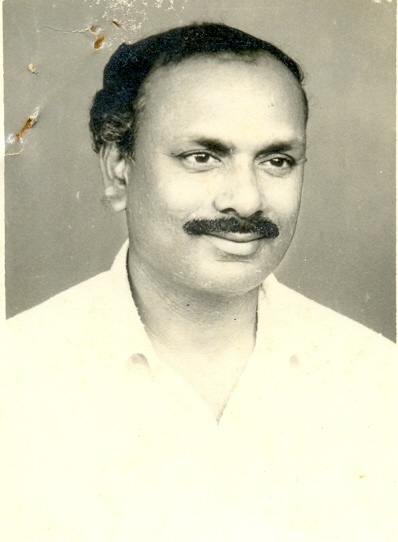 DATE OF BIRTH:01/03/2023
PARENT:Late Satya Narayan Das
MARITAL STATUS:Married
SPOUSE'S NAME:Smt. Binapani Das
QUALIFICATION:B.A B.Sc. LLB
PROFESSION:Advocate
HOBBY: Reading & Plantation
FAVOURITE PASTIME:Advocate & Journalism in `National Herald`.
SOCIAL ACTIVITIES:Associated with tenant movement at Balasore Organised relief work in distant villages effected by flood and droughtin 1973-74. Attended International Youth conference & Training Programme for Non-Alligned Countries at Romania 1981 Secretary of the Indo-K
LITERAL ACTIVITIES:
COUNTRY VISITED:Yugoslavia Austria hungery Romania Thailand Italy and Romania
ADDRESS:
Qrs No.- VR-43 Unit-VI Bhubaneswar.
PERNAMENT ADDRESS:
At.- Kuanarpur (Chhachina) P.O.- Rasaalpur dist- Balasore.
---
OTHER INFORMATION:
Student Leader of the F.M. College Balasore and M.S. Law College Ccuttack Selected from Orissa N.C.C. Army Training from MAHAR REGIMENT Siliguri 1967-68 for emergency; Interested in Politics since student career. Lead student agitation in 1964 1967 1969 in Orissa. Elected General Secretary Co-ordinate Committee of I.N.T.U.C. Trade Union Balasore. General Secretary Orissa Pradesh Yough Congress from 1977 director-General Co-operative Bank Balasore in 1980 Elected to Municipal Council Balasore Municipality in 1978-79 Chairman Panchayat Samiti Balasore Sadar in 1984 Member P.C.C. (I) Executive Body in 1980. Attended National Level Training Camp in Andhra Pradesh in 1978-79. Courted arrest for three times for different occassions. Joined as Assistant Public Prosecutor to Goverment of Orissa from 1975 to 1977.
---
---
CONSTITUENCY AREA:Constituency information will be updated soon.
---
MLA News:Mla News will be updated soon.