Rabindra Mohan Das | MLA Profile
BALASORE CONSTITUENCY
Reservation Type:- General
Fourth Assembly (01/03/1967-23/01/1971)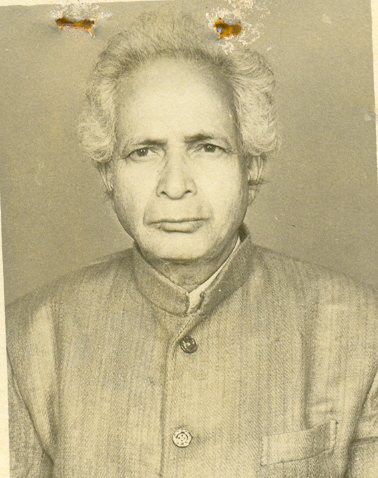 DATE OF BIRTH:12/02/2023
PARENT:Shri Lakshminarayana Das
MARITAL STATUS:Married
SPOUSE'S NAME:Smt. Godabari Devi
QUALIFICATION:Under Matric
HOBBY: Agriculture
FAVOURITE PASTIME:Volley and Tennis.
SPECIAL INTEREST:Children Welfare.
ADDRESS:
At/P.O.- Laxmi Narayan Das Street Dist.- Balasore
PERNAMENT ADDRESS:
At/P.O.: Lakshminarayanadas Road; Dist.: Balasore.
---
OTHER INFORMATION:
Joined I.N.Congress 1930. Left I.N.Congress 1947 for ideological differences. Joined Socialist Party which was later changed in to P.S.P. During 1934-40 organised Labour Union in Bengal. Externed from Bengal 1940 on account of Labour Movement. Was convicted in 1930-33 in Orissa and imprisoned in Berhampur Jail 1942-45. Was also in Bengal Jails for one year. Detained in 1956 for taking part in S.R.C.Movement. Member of Rourkela Enquiry Committee State Advisory Committee on Small Savings Scheme from 1957-60. Member High Power Committee on Employment and State Relief Committee. Father was dismissed from Govenment service before Non-Co-operation Movement for helping anarchist activities led by Jatin Mukherjee (Baghajatin). Wife was detained during Quit India Movement. First Secretary of the Utkal Branch of Socialist Party. First Chairman of the State Socialist Party when this new system was introduced in 1953. Later on from 1960-1968 was the Labour Secretary of P.C.C. from 1946-47. Member of the First Minimum Wages Fixation Committee Orissa 1947; Born in 1912.

EXPIRED ON:10/01/2023
OBITUARY MADE IN THE HOUSE ON 14/02/2023

---
---
CONSTITUENCY AREA:Constituency information will be updated soon.
---
MLA News:Mla News will be updated soon.